Grand Forks leaders considering $175,000 tax break for Mill Square redevelopment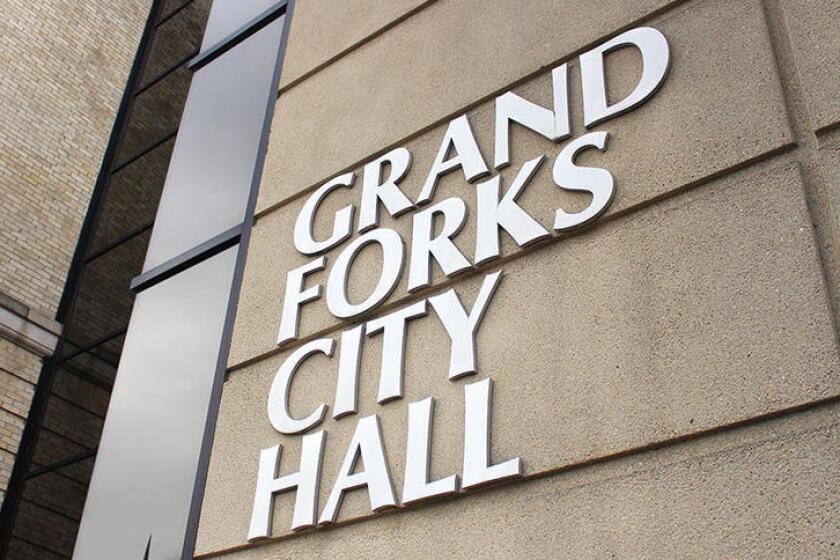 We are part of The Trust Project.
A Grand Forks panel moved to grant a tax break for a downtown redevelopment project in one of the city's "renaissance zones."
City Council members gave preliminary and unanimous approval on Monday to a $2.2 million plan submitted by Minot-based Epic Holdings, LLC, which asked for an exemption on the new property taxes it would incur by renovating the Mill Square building on the 300 block of North Third Street in downtown Grand Forks. The developer's proposal is set to head to a future council meeting for further approval and also needs to be OK'd by the North Dakota Department of Commerce.
The plan, according to documents submitted to city staff, is to renovate the building's first three floors and basement, putting a commercial space on the 4,500-square-foot ground floor, 12 market rate apartments on the second and third floors, and a private event space or offices in the basement. Epic paid $700,000 for the property last November and plans to spend $2.2 million on the remodel. If the city and state OK the application for the tax break, it would save a developer-estimated $175,000 in property tax payments over five years.
Renaissance zones like the one that Epic hopes to build are a product of the 1999 North Dakota Legislature, which sought to revitalize downtowns across the state. Redevelopment projects in a "ren zone" can get a break on state income taxes and local property taxes.
If state and city leaders sign off on the Mill Square revamp, it would, for five years, pay those taxes as if it was untouched, even as its value increases.
Five other projects -- or at least proposals -- in Grand Forks' renaissance Zzones have sprouted up in recent years. Council members last summer approved a similar tax break for The Argyle , a planned five-story development on the corner of DeMers Avenue and North Fourth Street and, beyond that, applications to build a batch of condos next door, turn a downtown building into a steakhouse , and re-do the floor above a restaurant.
And, perhaps most notably, Council members OK'd in February a $30 million renaissance zone proposal by big-name developer Phil Gisi, who plans to renovate the Edgewood Corporate Center into the Olive Ann , a multi-million-dollar hotel and events center. It's one of three tax breaks developers there are hoping to use.
The developers of those six projects estimate they would avoid a combined $2.9 million in taxes to the city, state and other taxing authorities, such as Grand Forks County and Grand Forks Public Schools, over the lifetime of the renaissance zone tax breaks they've each been granted.