Grand Forks formally suspends utility shutoffs and late payments, East Grand Forks to consider the same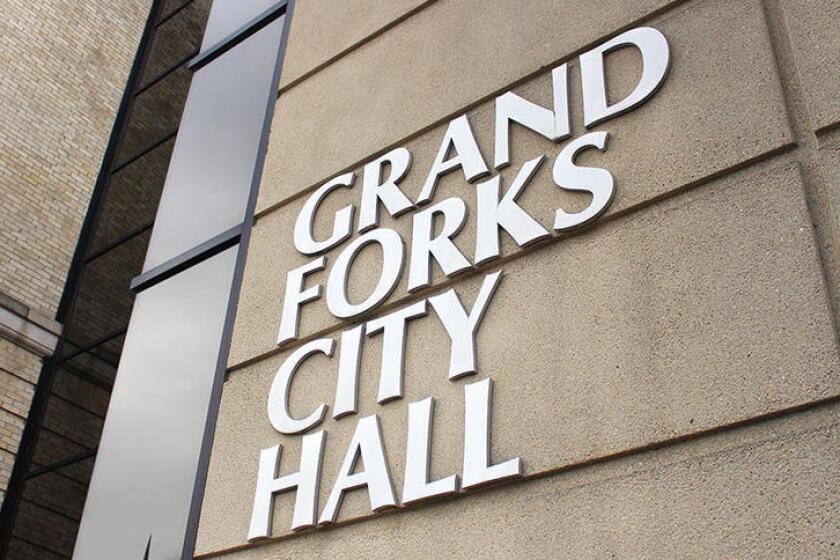 As cases of coronavirus rack up nationwide, sending people home and threatening to tank the economy, Grand Forks Mayor Mike Brown formally suspended late fees for city utility payments and water shutoffs due to nonpayment.
Brown signed on Friday, March 20, an emergency order that bans those utility penalties and institutes a bevy of other measures designed to halt the spread and puts a wary eye on city spending. The order codifies some measures that have already been put in place.
The mayor's order cancels a Monday, March 23, meeting of the City Council's Committee of the Whole, where council members informally consider city business before bringing it to the council proper, and a meeting of the city's Growth Fund Committee on the same day. It also suspends in-person meetings of all other city committees, boards, authorities and so on, but allows them to meet online. It instructs City Clerk Sherie Lundmark to accept written comments in lieu of personal appearances at public hearings.
Brown's directive also gives City Administrator Todd Feland authority to transfer or reassign city workers and their work hours as necessary and mandates that city buildings will only have "necessary" staff working in them.
It also postpones all discretionary city spending, subject to authorization by Feland or Finance Director Maureen Storstad.
"These are extraordinary times," Brown said at a virtual press conference on Friday, March 20.
The utility break was already established administratively, and Brown's order codifies it via powers he gave himself via an emergency declaration he signed on Monday, March 16.
But those aren't the only utilities that residents use. City Administrator Todd Feland said city staff haven't spoken about similar leniency with electric companies and internet providers that serve Grand Forks. The plan, he indicated to the Herald, is to see what they do and make suggestions accordingly.
And East Grand Forks utility staff might give residents the same leniency as their counterparts across the Red River are getting. Eastside water and electricity are controlled by a mostly separate government entity: East Grand Forks Water & Light, where staff members said they have yet to decide if they'll act similarly. The plan, according to general manager Keith Mykleseth, is to make that determination at an April 1 meeting of the department's leaders.
Beyond that, East Grand Forks' "Policy Group," which city leaders established with an emergency declaration of their own on Tuesday, ordered some city staff to start working from home and formally canceled all board and commission meetings. The East Grand Forks City Council is still set to meet online.
That, City Attorney Ron Galstad said, would entail Mayor Steve Gander and Council President Mark Olstad meeting in the council chambers as normal, while the remainder of the council would attend virtually. Citizens could still watch those meetings via a stream on YouTube, but would need to contact city staff to submit a comment or to be patched in, if possible.
Back in North Dakota, Gov. Doug Burgum on Thursday ordered all North Dakota bars, restaurants and similar establishments closed to foot traffic, a move that overlaps with one Brown was considering that would have only applied to the city.
The mayor said salons, spas, barbershops and so on should take worker and patron safety into consideration, sanitize frequently and consider suspending service. Brown said he would not mandate that they close.
As a public service, the Herald opened this article to everyone regardless of subscription status.