Grand Forks County Commission to meet with health officer about potential mask mandate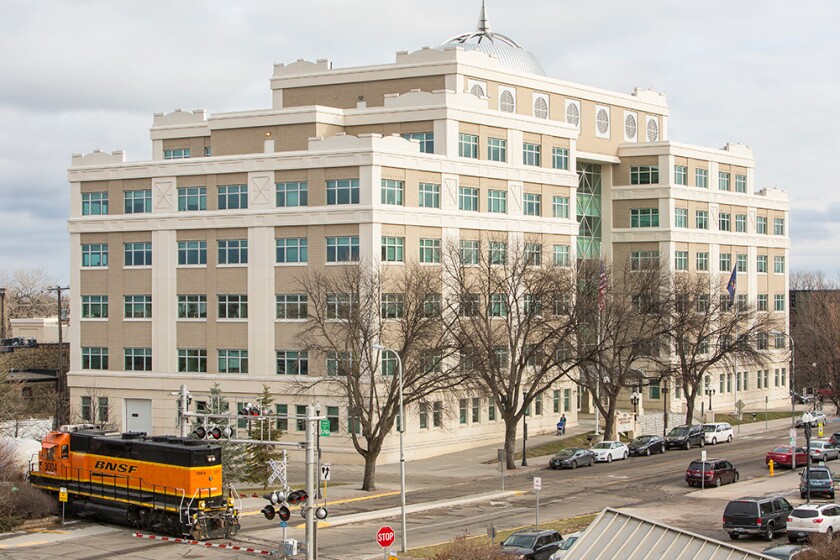 The Grand Forks County Commission will hold a special session with County Health Officer Dr. Joel Walz to discuss what form a countywide mask mandate could possibly take. The meeting could be held as early as next week.
The decision to hold a special meeting came after the commission, at its regular meeting on Nov. 3, discussed the possibility of enacting such a mandate on its own. No vote on a mask mandate was taken, after it was clarified commissioners could only request county residents to wear masks, in a resolution that does not include a measure of enforcement. Similarly, the Grand Forks City Council passed a resolution last month.
"It's my legal opinion that because we're not a home-ruled county, the board of commissioners does not have ordinance authority to issue a mask mandate with enforceability provisions, or other ordinances," said State's Attorney Haley Wamstad, who told commissioners she has researched the legal reach of the county.
Only the local health officer, Wamstad said, has the authority to issue orders on the mitigation of the spread of a contagious disease, with any enforcement provisions. People being charged with failure to follow a mask mandate, should Walz issue one, would be subject to a Class B misdemeanor. Any such order would be in effect all across the county, including within the city limits of Grand Forks.
Alternatively, the commission could pass a resolution calling on to Walz to issue a mask mandate, but again, the authority to actually do so lies with the health officer alone.
The discussion of a possible mask mandate followed a lengthy presentation, by officials of the Grand Forks Public Health Department, on how the spread of coronavirus is occurring in the county and state..
In the most shocking moment in the meeting, Michael Dulitz told the commissioners that if cases of COVID-19 continue to double as they have been, projections estimate there will be 38,000 cases of the illness in the county by January. Dulitz is conducting data analysis and contact tracing duties for the health department, in lieu of his regular job as the county's opioid response coordinator.
Looking at the time it takes to double the number of cases of an infectious disease is a way of gauging how it is spreading in a community, Dulitz said. His projections show that the number of cases in the county will double by Nov. 25, then again just after Christmas, and again after New Year's Day. Dulitz did include a caveat: his projections are based off things not changing with COVID-19's spread – for example, more people wearing masks, or a natural decrease of the illness.
"If we do continue at this pace, this is what we're looking at," Dulitz said.
Commissioner Tom Falk asked Dulitz if such a number would overwhelm Altru Hospital's ability to treat patients, including non-coronavirus patients. Dulitz responded that it would.
"That's kind of astounding," said Commissioner Dave Engen. "If that doesn't get people's attention I don't know what would."
Sheriff Andy Schneider said having an enforceable mask mandate would overwhelm law enforcement agencies, as well as the Grand Forks County Correctional Center, State's Attorney's Office and Northeast Judicial District. Schneider asked that representatives of those entities be involved in a conversation about a mandate, and Falk agreed.
The commission declined to set a date for the special meeting, due to not being familiar with the health officer's schedule. Cynthia Pic, who serves on the Board of Health with Walz, said she would reach out to him to determine an appropriate time.