Grand Forks County Commission moves to hold June primary by mail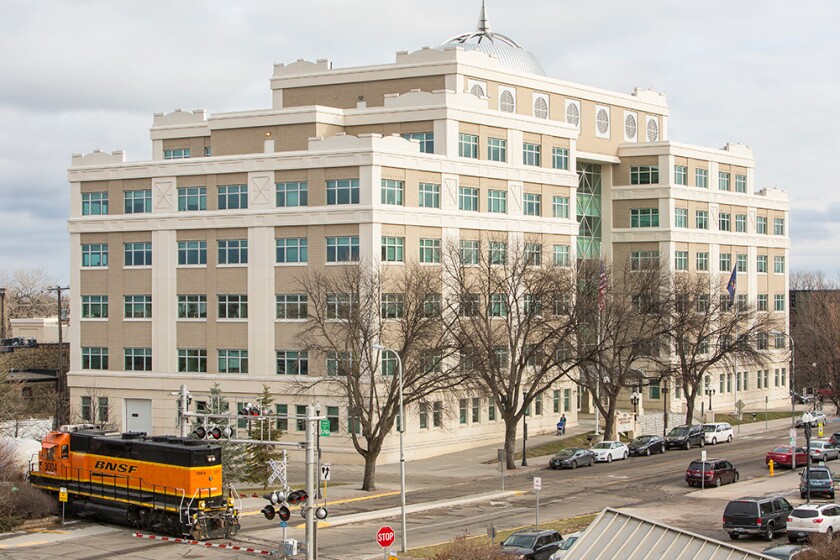 GRAND FORKS — The Grand Forks County Commission moved to conduct the June 9 primary election entirely by mail, at a special commission meeting on Friday, March 27.
Gov. Doug Burgum, in a March 26 executive order, waived the requirement for counties to have at least one physical polling station open. Grand Forks county residents, nearly 70,000 people, will be able to vote by mail, and the office of the secretary of state will cover the costs of sending information to residents.
County Auditor Debbie Nelson told the commission she was having a difficult time finding election workers due to concerns over COVID-19 and urged the commission to follow the state's suggestion about holding the election by mail. Most election workers, she said, are older than 65 years of age and are more susceptible to the illness.
Nelson informed the commission the secretary of state would supply her office with another ballot counting machine due to the increased volume.
The commission also amended the language in a previous motion to close county departments and offices to the public. Commissioners made several motions and then amendments to motions, at meetings on March 18, and then again on March 20, which has caused confusion among department heads, as to when staff should be out of the building, according to Tom Ford, director of administration.
The motion made at the March 27 meeting attempts to clear up any confusion. It states that effective as of Friday, the county office building, courthouse and county shop are completely closed to the public. Department heads and essential personnel are allowed into the buildings.
The Northeast Human Service Center, located in the county office building, is open to its clients, but people must be screened for illness at the east door. They also will be escorted in and out of the building. The Grand Forks County Human Service Zone is not seeing clients in person until further notice.
The court administrator will notify the Sheriff's Department to open the courthouse for people who are required to be there.
The commission met in the county office building, though two commissioners and several department heads participated by phone, in an effort to maintain social distancing. The meeting was broadcast on YouTube to give the public a chance to "attend" the meeting.
In keeping with North Dakota open meeting laws, in-person attendance by the public at future commission meetings is possible, though arrangements to do so must be made through the County Auditor's office.
As a public service, the Herald has opened this article to everyone regardless of subscription status.