Grand Forks County Commission lends support to UND grant application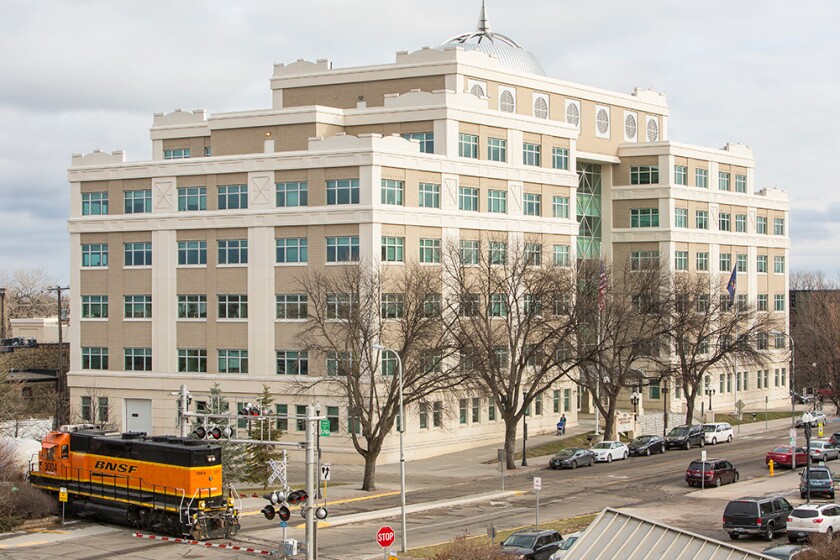 At a hastily arranged special meeting on the morning of Wednesday, Sept. 30, the Grand Forks County Commission authorized a letter of support to assist UND in a hefty grant application, which could see new technology brought to the Sheriff's Department.
UND's Research Institute for Autonomous Systems is seeking a grant from the National Institute of Standards and Technology, to study augmented reality for first responders. If approved, the grant would bring the university funding to the tune of $300,000 to $600,000 per year for three years. It was necessary for the County Commission to give approval for the letter, since deputies of the Sheriff's Department would be involved in the research.
The Grand Forks Police and Fire Departments also would be involved in the research program, as well as County Emergency Management.
"This is just a proposal hoping to be awarded, and we'll hear back in November," said Jordan Krueger, UND's project manager for augmented regality. "I really have no clue what's going to happen, it's just a 'hopefully, we can make this work sort of thing.'"
Augmented reality technology comes in a number of forms and is being used in some manner or another by first responders across the nation. According to Krueger, the grant would allow UND to study wearable devices that allow the operator, a firefighter, for example, to see clearly in hazardous, smoke-filled environments.
"What this system will do is kind of draw lines in their environment," Krueger said. "If (a firefighter) is walking down a hallway, it'll show the edge of the hallway, it'll show door openings, it'll show that sort of stuff, just so they can actually move around and move through it."
The grant application includes funding for drones, which the Sheriff's Department would be able to keep, and would compensate off-duty deputies for time spent on the project. Augmented reality technology can be mounted to drones to assist law enforcement officers in search and rescue, as well as other operations.
Commissioner Davie Engen, in his motion to approve the support letter, called it a "win-win" for the county, and said he saw no downside in signing off on it.
The special county commission meeting was quickly arranged to accommodate UND officials, who are working to meet a Thursday deadline for the grant application.