Grand Forks County Commission keeps Northeast Human Services open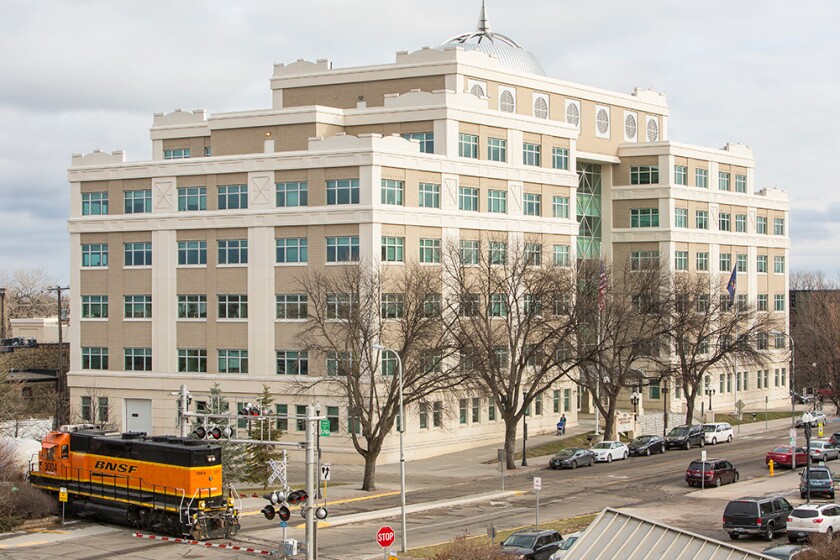 The Grand Forks County Commission took steps to delay the complete closure of the County Office Building until 8 a.m. March 30 at another special commission meeting held on Friday, March 20.
The move gives county department heads enough time to close their offices and determine who will work remotely. Department heads and key personnel will still have access to the building, but will work in staggered shifts and adhere to social distancing policies.
The commission also moved to allow, at least on a limited basis, clients to access services, including mental health, substance abuse and disability services at the Northeast Human Services Center, housed in the office building. The main door of the building will be locked and anyone needing to enter must go to the east door. From there, they will be screened for symptoms of illness and will have their temperatures taken. Clients will be escorted in and out of the building. The service center can be contacted at (701) 795-3000 or (888) 265-6742.
The same goes for Grand Forks County Human Services, though according to Human Service Director Scot Hoeper, the majority of his employees will work from home and only see clients at the building if it is absolutely necessary. Hoeper told the Herald before the meeting that essential services -- child protective services, for example -- would not stop.
Don Hager, presiding judge of the Northeast Central Judicial District, told the commission there would be only two judges working at the courthouse with reduced staff. The commission closed the courthouse to the public earlier this week. The judiciary has temporarily suspended jury and bench trials, though certain hearings, bond hearings for example, must continue as they are entitled by law.
Issues regarding public safety, such as sexual assault, domestic violence and restraining order hearings, will also continue to be held at the courthouse, and people required to be there will be escorted in and out by sheriff's deputies.
The commission also took action to follow the recently approved federal Families First Coronavirus Response Act, which goes into effect in 14 days. The law requires emergency paid sick and family medical leave for families dealing with coronavirus.
Employees will be put on administrative leave and paid a rate of 100% of their usual salary if they contract the coronavirus, or need to care for a family member who has contracted it, or if the employee or family member has an autoimmune illness. The administrative leave also covers caring for children due to school and daycare closures.
Employees who have other illnesses outside of COVID-19 will need to use their regular sick leave.
The commission will meet again on March 27 to reassess the closure of county departments.
As a public service, the Herald has opened this article to everyone regardless of subscription status.