Grand Forks County Commission issues public health state of emergency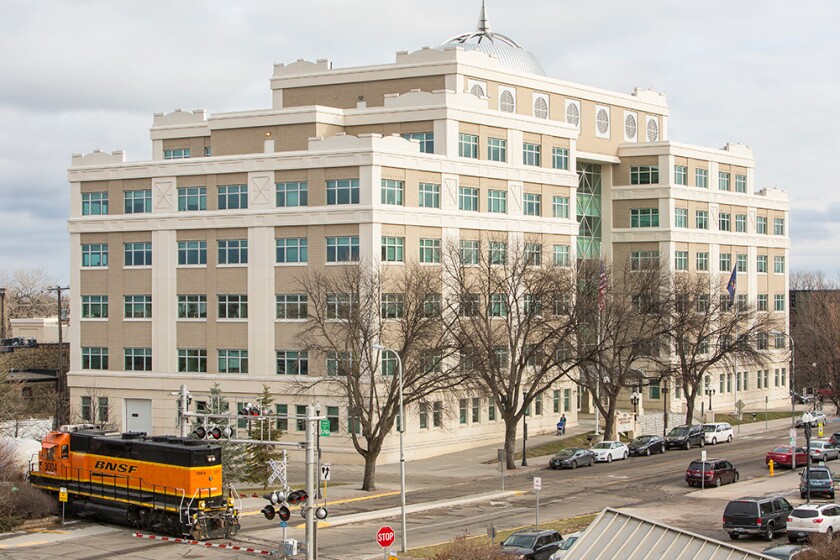 The Grand Forks County Commission declared a public health state of emergency on Tuesday, March 17, following a warning from Debbie Swanson, director of Grand Forks Public Health, it won't belong before the illness appears in Grand Forks.
The emergency declaration releases about $500,000 from the county's emergency budget. The funds will be used to purchase personal protective equipment, such as face masks, for county staff responding to potential outbreaks.
"Unprecedented times call for unprecedented reactions," Kari Goelz, the county emergency manager, said as she addressed the commission and asked for the declarations.
Goelz also informed the commission that she has activated the county's virtual incident management system, which allows county and city officials to stay in virtual contact to manage disaster situations should it become necessary for them to remain isolated from one another due to an outbreak.
The commission voted to disallow nonessential business travel out of state for county employees. Employees are still allowed to travel to Minnesota, if they live there. As for personal travel, a county employee who leaves and then returns to the state will be required to take a survey on the Department of Public Health's website. The results will inform any employees whether they need to "self-isolate" at home before returning to work.
The county has yet to render decisions on a number of issues, such as requiring nonessential employees to work from home and closing the county office building should it be necessary. The county cannot summarily close the building as it houses state entities, such as the Department of Human Services.
"We haven't made a decision. We're exploring the options of doing it in stages," said Michele Thiel, director of human resources for the county.
Another issue for the commission to consider is that of employee pay. Employees who are able to work from home can earn their usual salary. The issue is how to pay employees who must remain home because they contract coronavirus or are caring for sick family members. One possibility is to follow state guidelines and require workers to use their sick days. This, however, would not allow for employees with health issues who have already used their sick time.
The unaddressed issues will be revisited at another special commission meeting, most likely later this week.
As a public service, the Herald has opened this article to everyone regardless of subscription status.