Grand Forks County Commission approves 2021 budget, moves to hire school nurses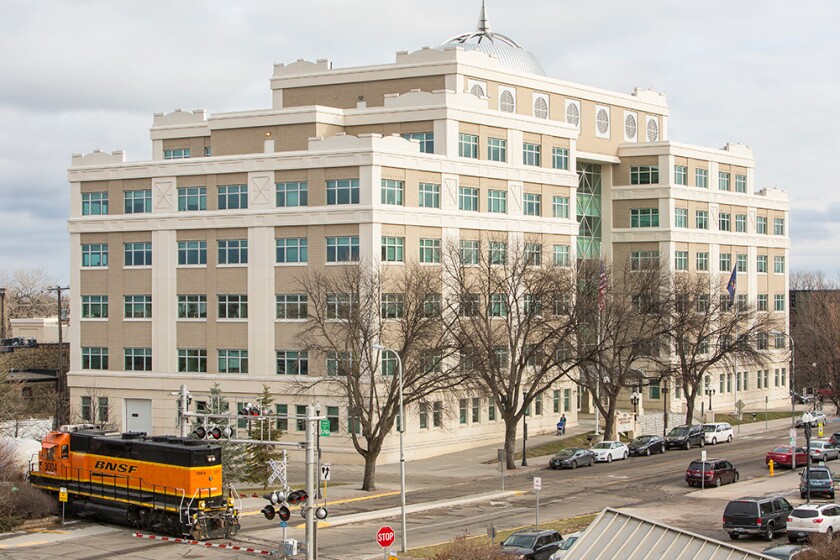 The Grand Forks County Commission finalized its budget for 2021 and allocated some CARES Act money it received from the state to bolster school nursing programs in rural school districts.
At its Tuesday, Sept. 15, meeting, members of the County Commission approved the budget, which includes a total levy of more than $26.6 million. That's a 2% increase -- nearly $540,000 greater than the previous year. The budget also includes a mill levy decrease of 1.47, which means some homeowners in the county will see a decrease in their property taxes.
"With a 1.47 mill decrease, a property owner of a $200,000 home, whose value did not increase from 2020 to 2021, would see a decrease in the county's portion of their property tax bill of $13.22," said Debbie Nelson, county auditor.
The same goes for commercial and agricultural properties of the same value. Those properties are expected to see a slight decrease in the county's portion of their tax bills.
The commission on Tuesday also approved $236,660 to hire two full-time school nurses who will split their time between rural schools that don't have people in those positions. The nurses will, when hired, each split their time between schools in Manvel and Midway, and Larimore and Emerado. Included in that amount is $68,000 that will go to school districts in Thompson and Northwood. Schools there already have nurses, and the funds will be used to help pay for COVID-related work they have been doing.
The money comes from nearly $1.2 million in CARES Act funding made available from the state, of which more than $900,000 remains after authorizing money for the new school nurses.
Those nurses will work 12 months from the date they are hired, including over summer months. During that time, they could possibly assist the Grand Forks Public Health Department with duties such as contact tracing, or simply providing some relief to overworked public health workers in need of some time off.
In other commission news:
-Commissioners approved a $220,000 repair and maintenance project at the Grand Sky unmanned aerial systems business park. After a three-week bidding period, Opp Construction was awarded the project.
-Commissioners approved hiring a full-time worker at Grand Forks' Juvenile Detention Center. According to Bridgie Hansen, the center's administrator, one full-time employee will be going on maternity leave and three part-time staff members have taken positions elsewhere. Commissioner Tom Falk supported the move to hire a new employee, despite the cost. He said the county will have to work to find space in its budget next year for that employee's salary and benefits.
-Commissioners also signed off on Sheriff Andrew Schneider accepting a pair of grants. One grant, for $128,000, will be used to purchase unmanned aerial vehicles for use by the department. The other, a state Department of Transportation grant for more than $50,000, will be used to provide overtime for enforcement of drunk and distracted driving, as well as seat-belt and speeding violations.