Grand Forks could point public money toward private COVID-19 measures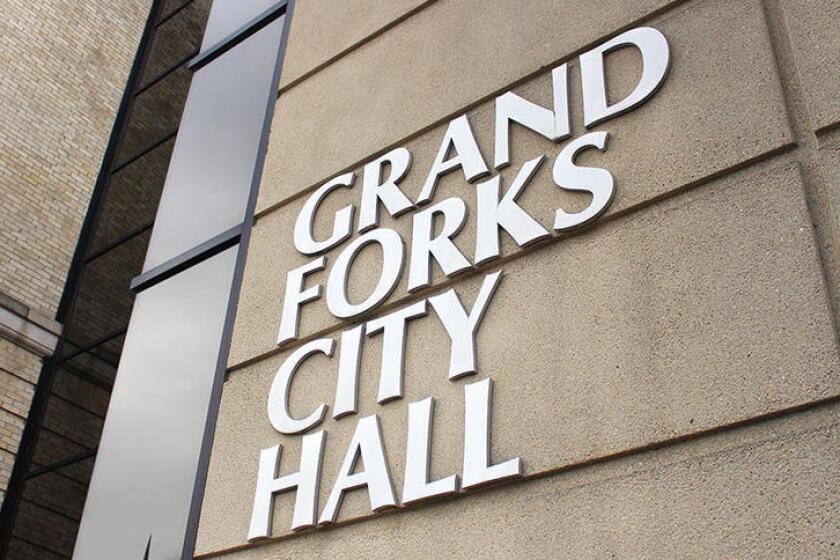 Grand Forks City Council members opened the door for the city to spend federal stimulus money on a private database and testing network that would help area employers during the coronavirus pandemic.
Council members voted unanimously on Monday to approve a Grand Forks Public Health plan to spend about $1 million the city is set to receive via the Coronavirus Aid, Relief and Economic Security Act. Shortly beforehand, they agreed to amend that plan to allow for new expenditures, such as a "coordinated testing network," a yet-to-be-finalized set of testing protocols, public coronavirus education, and a panel of experts -- infectious disease specialists and so on -- that would advise the Grand Forks mayor and council on that testing network. The vote did not change the plan as submitted by health department staff.
The amendment was introduced by Bret Weber, who last week was one of a few council members who pushed for more input on that plan from the council and a group of business leaders assembled by Mayor Mike Brown . Testing every employee at a facility with a COVID-19 outbreak is not necessarily the most cost-effective or best way to handle an infection, Weber argued Monday.
"Instead, we need to create the necessary demographic database so that we immediately know who those individuals live and interact with at work, home and in their day-to-day lives, and focus on testing those individuals and especially those who might work in other vulnerable places, such as other factories or in nursing homes," he told council members. "Think of it as a sort-of proactive approach to contact tracing."
That database already exists -- it's owned and run by Edgewood Healthcare, which operates senior care facilities across the upper Midwest and Plains.
Edgewood is owned by Phil Gisi, a Grand Forks developer who's set to pitch the idea to representatives from about a dozen area businesses at a virtual meeting on Tuesday morning. That meeting is closed to the public, and Gisi declined to say which businesses he had invited.
According to Gisi, the database would help businesses quickly determine who best to test, decide which tests to administer to their workers, and how often to conduct those tests if the number of positive COVID-19 cases rises in Grand Forks County.
"If we start seeing a higher prevalence of new cases," Gisi said, "then we as businesses would join together and beef up our testing so we can help identify cases in the community, which then would be provided to the state for contact tracing and things like that."
The plan, then, would be to add to Edgewood's existing database as more companies opt in. It would be voluntary for businesses to do so, but it's unclear if the workers who comprise those businesses would have a say in the matter or if they could opt out.
"That would be up to management and their employees," Weber said.
Members of the public at large would presumably not be included in the database, either.
The ideas added to the health department's spending plan are products of the group of business leaders put together by Brown .
The "Mayor's Economic Response Advisory Group" is comprised of a few city staffers and officials -- Weber foremost among them -- as well as Gisi and high-level administrators at Altru Health System, the Grand Forks Region Economic Development Corporation, UND, the Grand Forks-East Grand Forks Chamber of Commerce and Alerus Financial.
It has yet to hold a public meeting. City staff are working to fulfill a June 8 Herald request for the group's schedule, as well as any meeting materials and minutes.
For the moment, the health department's spending plan for the $1 million from the CARES Act would pay for 10 new positions through the end of the year; $210,000 of that would pay the department back for employees' overtime and similar expenses. The remainder would pay for five full-time contact tracers, two people to help with targeted testing, two more to help with a future vaccination program, and one more to help handle data and communications.