Grand Forks City Council unanimously passes mask mandate
Decision comes after hour-long discussion during Monday night's meeting.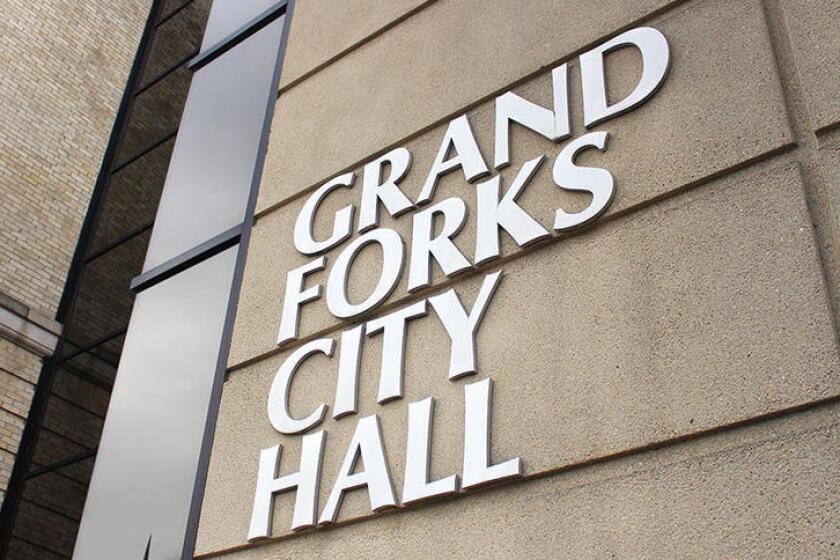 We are part of The Trust Project.
In an extraordinary turn of local politics, the Grand Forks City Council on Monday voted 7-0 to approve a resolution requiring masks in public spaces to protect against the spread of COVID-19. The unanimous vote represents a remarkable change from just days ago, when it was unclear if such a measure could win enough votes to beat a potential mayoral veto.
The result: the resolution will take immediate effect upon it being signed by Mayor Brandon Bochenski, according to City Administrator Todd Feland, who expects Bochenski to sign it Tuesday. There is no fine for failing to wear a mask — it was deleted during leaders' discussion — but a clause in the resolution notes that a person can be removed from a public space for failing to comply.
During the meeting council members spoke of the resolution as essentially having no penalty, leaving it unclear exactly how leaders expect disagreements about masks to be handled in practice. After the meeting, City Administrator Todd Feland said the case of a persistent non-mask wearer — in a business insisting on masks — would lead to law enforcement trying to resolve the disagreement before escalating things further.
"If things persist, there's other tools in law enforcement's tool box that can be used at that point in time," Feland said.
The resolution does include a clause for removing a violator from a public space, as well as carve-outs for those who are very young or have certain health conditions, among others.
The language of the mask requirement also means that the mask mandate will be lifted if Grand Forks County's local coronavirus dashboard status is downgraded to "yellow." It is currently at a "red" status, indicating widespread infection.
The new resolution came at the end of an hour-long discussion — peppered with comments from the public — that laid bare Grand Forks' sharp divisions over mask use. Some residents don't believe they are effective, or that fear of COVID might be as bad as the virus itself. Others, clearly frustrated, said a mask requirement would help slow the rate of new infections.
RELATED: Devils Lake City Commission approves mask mandate, starting Thursday morning
| In North Dakota and Grand Forks, masks remain a controversial issue as COVID numbers surge

Despite residents' division, though, medical experts — from the White House to the local Health Department — do not disagree: widespread mask use keeps communities safer.
That left Monday's 7-0 vote purely about the city's role in managing public life. Many city leaders have asked residents to wear masks, but have hesitated to wield official power in doing so. And as recently as last week, any council action to implement a mask mandate — with or without a penalty — appeared doomed to 4-3 support at most, and then facing a potential veto from Bochenski, who has supported mask use but opposed a requirement or mandate, even without a penalty.
Other cities have instituted some kind of public masking requirement, including Fargo, Minot and Devils Lake. Leaders from Grand Forks Public Schools and UND asked the city to institute some form of mandate locally. That shifting political tide appears to have arrived at Grand Forks City Hall.
That makes Monday evening a break with the mayor. At one point, City Council President Dana Sande wondered if Bochenski might issue an executive order on mask use instead of the City Council taking a longer, more bureaucratic road to the same destination.
For the moment, the resolution puts to bed the question of how the city will handle rising coronavirus numbers. A vaccine still appears a long way off, and City Council member Ken Vein said, City Hall always has the power to do more.
"This is probably one of the most urgent things we can do within our abilities, I would say," Vein said. "But I wouldn't say it takes away an option of having a penalty away from an ordinance."