Grand Forks City Council tackles bike paths, COVID reimbursements
Several key city leaders were pushing for redevelopment proposals at a Grand Forks School Board meeting, which left remaining members to quietly conduct city business on Monday, June 11.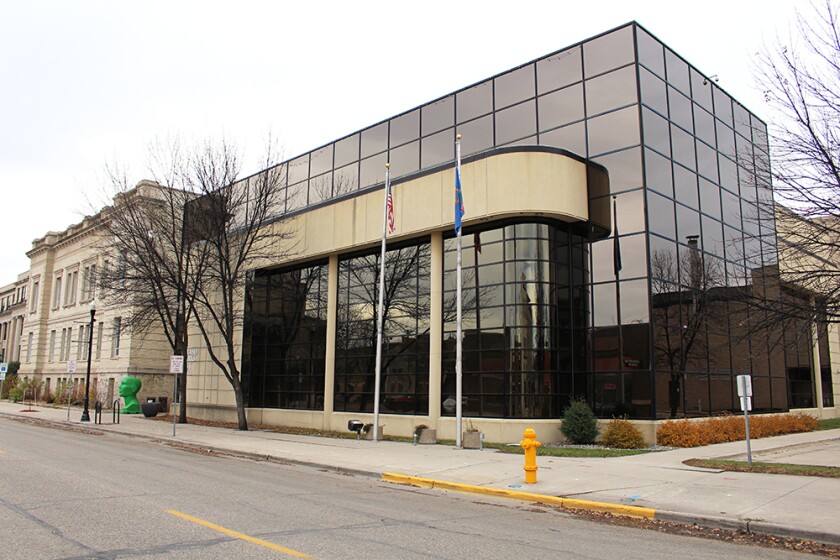 The Grand Forks City Council meeting room was particularly empty on Monday, even by pandemic standards.
Mayor Brandon Bochenski, Council President Dana Sande and City Administrator Todd Feland were across town at a Grand Forks Public Schools meeting to advocate for tax breaks for a quartet of high-profile redevelopment projects. Also, council member Katie Dachtler was absent, and council members Ken Vein, Bret Weber and Danny Weigel attended the meeting remotely.
That left City Council Vice President Jeannie Mock alone on the council dais on Monday, where she presided over a more-or-less routine city agenda.
With Mock at the helm, the council's Committee of the Whole, which takes a first look at city business items and forwards them to a meeting of the council proper for final consideration, tentatively did the following:
– Tied 2-2 on a vote to replace a 5-foot sidewalk with a 10-foot "shared use path" for cyclists and pedestrians a few feet north of University Avenue from the Park Manor Mobile Home Park to 48th Street North. Weigel, whose ward encompasses that area just west of Interstate 29, said a bike path on the south side of University would be used considerably more because it abuts JayCees Park.
– Approved a pair of budget amendments that account for $1.26 million worth of federal COVID-19 aid. The first amendment, in essence, transfers $1 million the city received from the Coronavirus Aid, Relief and Economic Security Act into Grand Forks Public Health's 2021 budget. The second budget amendment increases the health department's budget by another $260,000 to reflect a grant from the North Dakota Department of Health, money for which also comes from the $2.2 trillion CARES Act. Health department staff plan to use the cash infusions to continue to pay for contact tracers and other staff hired this year to help combat the virus, as well as equipment and overtime costs.

– Rejected a series of requests for lower 2018 property tax valuations on Grand Forks-area apartment buildings and other rental properties. Attorney David Tibbals argued that the methods the city uses to assess property values is not as appropriate as one his clients use. Last year, Tibbals distributed among council members and a Herald reporter a portfolio supporting his argument that included data about individual renters, which drew criticism from Weigel after he noticed multiple people in that portfolio were current or former law enforcement workers.
– Approved a revised bid for work on the city's storm sewers. City staff initially planned to pay contractors $161,000 for that work but ultimately needed to fork over $208,000, partly because a collapsed pipe underneath the street near the intersection of 13th Avenue and 19th Street made repairs there more extensive – and more expensive – than city staff initially planned.