Grand Forks City Council lets Weber head development authority and authority's subcommittee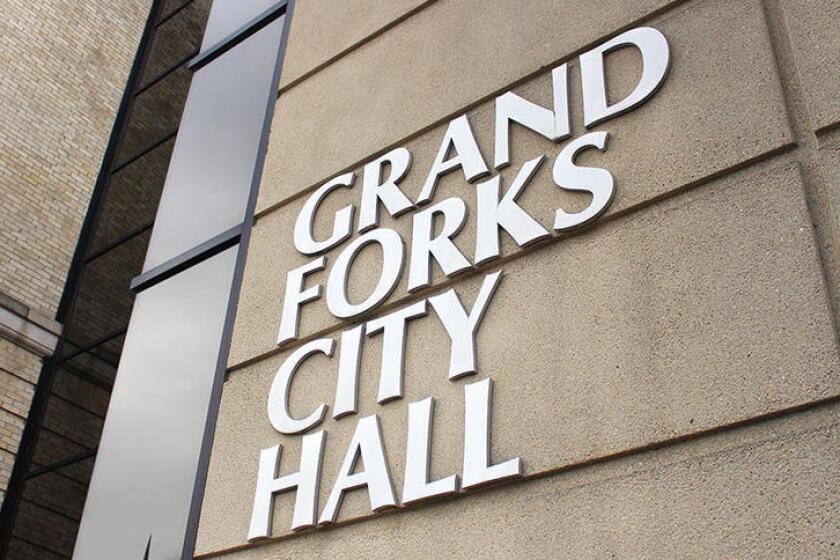 Grand Forks City Hall leaders voted Monday to expand the city's Growth Fund Committee, but stopped short of moving to push City Council member Bret Weber from his perches atop the committee and its parent, the city's Jobs Development Authority.
Council members, acting as the Committee of the Whole, voted 4-3 to let the Grand Forks Region Economic Development Corporation nominate two more people for membership on the committee, which would bring the total number of members from five to seven. Their vote also could have been the first step toward banning a single person from chairing the committee and the development authority at the same time, but also narrowly agreed to remove that language from the ordinance, which is now set to head to the council proper next week for final consideration.
"It's not a personal thing," Council President Dana Sande told Weber. Sande said having a different person chair each body means a second set of eyes on development proposals, but worried that changing city code to ban a single person from heading both could tie civic leaders' hands in the future.
"I don't know what tomorrow brings," Sande said, "and we may want to have the same person."
"Then what is the point of the Growth Fund?" council member Danny Weigel asked pointedly. If the city has the same chair for both bodies, Weigel suggested rhetorically, then it should add more seats to the development authority itself rather than its subcommittee.
"You don't have a department head report to themselves," Weigel told the Herald. "Common sense is you report up. ... A chair of a committee could have the ability to influence whether there's a vote of recommendation to move forward with something or a vote not in favor of something from Growth Fund, and then that same chairperson will go to JDA then, and they still have that ability to influence a vote at that point, too."
Sande ultimately voted to nix the provision that would have barred Weber – or anyone else – from holding both positions. Alongside him were council members Katie Dachtler, Ken Vein and Weber himself. Voting against were Weigel, Jeannie Mock and Kyle Kvamme.
Weber told the Herald he was on board with expanding the committee, but said he saw the policy change that would prohibit him from holding both chairperson jobs as a political power grab. He told the Herald that he suspects Weigel wants to lead the development authority.
"I don't know if he doesn't like his day job or what the problem is, but he seems ambitious," Weber said of Weigel, a UND police officer. "But he has no business experience whatsoever."
Weigel said he was approached in the summer of 2020 about heading the development authority, but declined to say who approached him.
He also insisted that he's not pushing to keep the Growth Fund and development authority positions in different hands because he himself wants to occupy either.
"I'd gladly nominate somebody else to be the chair if that means changing it to somebody not being able to ... chair both committees," Weigel told the Herald. "I'm not seeking power. I've got enough power in my everyday life."
Weber was re-appointed chairman of the development authority in June and re-appointed to the top of the Growth Fund Committee in October. Both decisions were unanimous votes among council members.
The JDA is a public body that meets once each month to consider, as its name suggests, development and other economic stimulus proposals. The Growth Fund Committee is a subdivision of the development authority that gives preliminary consideration to those ideas. There is no provision in North Dakota Century Code or Grand Forks' city code that prevents someone from simultaneously heading the committee and the development authority.
"It was decided by council several years ago that there would be benefit in having the right hand know what the left hand is doing," Weber said. "And that has been working fine, and it has never been brought up by anyone in the business community, or the broader community."