Grand Forks City Council approves south-end commercial project by Discovery Elementary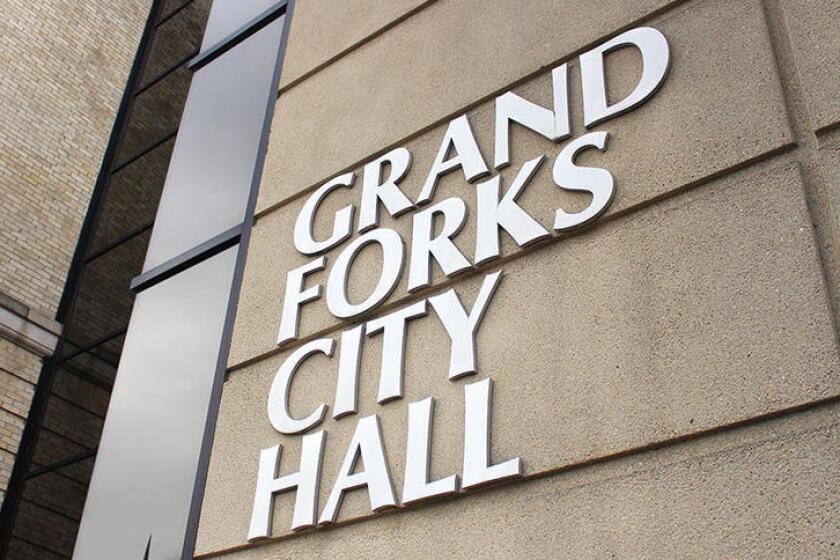 A long-discussed commercial development project on South Columbia Road got the final go-ahead from the Grand Forks City Council Monday night, with one major change to limit the exposure of nearby kids to traffic.
Residents living near the proposed shopping center and office park opposed a sidewalk that developers planned to build on 43rd Avenue South that would have run through their neighborhood from South 25th Street to South Columbia Road.
The project itself will be located just off South Columbia Road, south of 40th Avenue. The project -- to include office space and retail -- will be located on the east side of Columbia, stretching between 40th and 45th avenues.
Earlier this month, members of the Planning and Zoning Commission recommended that the council approve all of the proposed development minus that sidewalk. The council sided 6-0 with the commission's recommendation.
Grand Forks City Council President Dana Sande was absent Monday due to a work conflict. Because the proposed development is in Sande's ward, he held a meeting with neighbors Wednesday night before urging the council through email to vote against the 43rd Avenue connection.
Council Vice President Ken Vein said Monday night it seemed neighbors, developers and city staff were in "agreement on all aspects" of the project except for the sidewalk, including a row of new residential development adjacent to the development -- on the west side of Columbia -- to buffer existing homes near Discovery Elementary from commercial property.
Allison Parkinson, principal of Discovery Elementary, said Monday she and other school officials were against creating an intersection at South Columbia Road and 43rd Avenue South, especially with another intersection already nearby.
"We've had three students hit at the intersection of 40th and (South Columbia Road) since I've been at Discovery in the last four years," she said. "It is a very dangerous intersection, and adding another intersection, I believe, makes more opportunities with kids scattered, and crossing at different locations makes things less safe."
Council member Bret Weber said the whole controversy is a symptom of a poorly designed neighborhood that failed to facilitate "walkability" from the start.
"Sitting is the new smoking, and this includes sitting in cars," Weber said. "It's great you'll have neighborhood development ... but it's only going to be accessible by vehicle. We've designed the streets so that they really can't get there, other than by car."