East Grand Forks School Board rescinds mask requirement
The board will continue to follow guidance from the state, but voted unanimously to rescind its own mask requirement.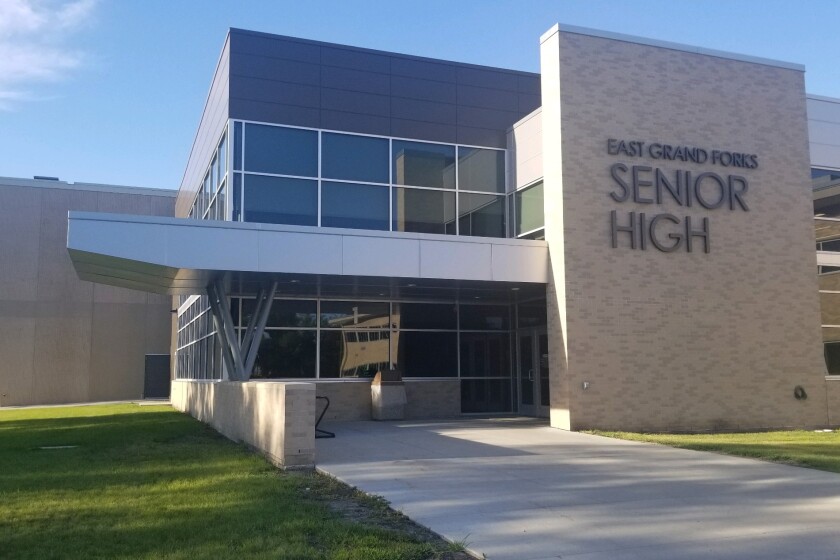 The East Grand Forks School Board unanimously voted to rescind its mask requirement policy at its regular meeting Monday night, June 28.
"I think it's time," district Superintendent Mike Kolness said at the meeting. "It's a good idea to rescind it. It doesn't guarantee there'll be no face coverings in the building – we will still follow the guidance from the Department of Education and the Department of Health. It would sure be great if we didn't have to, but we'll wait and see what transpires at the state level. But I think now would be the appropriate time to rescind the policy."
In other East Grand Forks School Board-related news:
Contract negotiations are well underway. District officials met with teachers union representatives Monday afternoon and are planning to meet again in early July. District officials have also met recently for the second time with the teamsters group, which represents food service and maintenance workers, as well as with the representatives for bus drivers. Representatives still need to meet with the principals group and with non-union district employees, according to Kolness.
The School Board approved the purchase of a new commercial lawn mower, which Kolness estimates will cost approximately $70,000. The commercial lawn mower currently in use by the district was purchased following the historic flood of 1997, and has been in use since then.