District 18 candidates tackle bridges, oil industry, and more at Chamber forum
Voters who live in central Grand Forks and generally north and west of it can choose from six candidates for the North Dakota Legislature when they cast their ballots this fall. Running for the state's House of Representatives are Jackie Hoffarth, Cindy Kaml, Corey Mock and Steve Vetter. Running for the Senate are Scott Meyer and Kyle Thorson. All six participated in a virtual forum hosted Wednesday by Grand Forks-East Grand Forks' Chamber of Commerce.
A few candidates for North Dakota's 18th legislative district found common ground on at least one thing at a candidate forum on Wednesday: finally getting another bridge built over the Red River.
"Great minds clearly think alike," Corey Mock, a Democrat running to retain his seat in the North Dakota House of Representatives, said to Republican incumbent Steve Vetter, who, when asked about future infrastructure projects, said he'd love to get a fourth road bridge built between North Dakota and Minnesota near Grand Forks.
Vetter suggested one at Merrifield Road, the southernmost point city leaders have considered and, at least until Grand Forks' southward expansion reaches it, would largely be used as a bypass for agricultural traffic.
"That would be something I could think of right off the bat where I think everybody in this community would love to have, including East Grand Forks," Vetter said.
Merrifield is the least controversial of the options floated by federal and city engineering contractors, but East Grand Forks officials have indicated they're generally uninterested in spending money or political capital constructing a bridge south of 32nd Avenue because the city's levee system doesn't extend beyond that point.
"We need to be serious about a south end crossing," Mock said. "If there's an option for a local bridge in town, I think that's something that we need to be exploring."
He and Scott Meyer, the incumbent Republican senator from District 18, also indicated they'd push for an Interstate 29 interchange at 47th Avenue.
"Jamestown has the same amount of interchanges as us," Meyer noted. "That seems quite odd."
He also said the intersection of 42nd Street and Gateway Drive, near a highway interchange and some railroad tracks, is becoming a safety issue, and that ambulances or fire trucks may not be able to cross the railroad tracks there when a train is crossing immediately east of 42nd.
Vetter and Mock seek reelection in the district , facing challenges from Democrat Jackie Hoffarth and Republican Cindy Kaml. Of the four, two will earn spots in the House. In the Senate, Meyer is being challenged by Democrat Kyle Thorson . The six participated Wednesday in a forum sponsored by the East Grand Forks-Grand Forks Chamber of Commerce.
District 18 extends from downtown Grand Forks north about halfway to Manvel. North of Highway 2, it extends west to Mekinock and Grand Forks Air Force Base.
Hoffarth and Thorson both pitched better technological infrastructure. Hoffarth, a Grand Forks Public Schools board member, noted that teaching and medicine have relied heavily on virtual meetings during the COVID-19 pandemic. Thorson said he spoke to a woman who was using her phone as a mobile hotspot so her children could learn remotely, which eats up her data plan.
"I think we have an opportunity there to think about how we connect internet throughout North Dakota, in particular for our rural folks," Thorson said. He also pitched improving school buildings themselves, claiming that many "desperately" need an upgraded boiler.
Kaml, a Republican running for one of the district's two house seats, didn't have much of an answer on infrastructure.
"I guess that I'm learning a lot. We are still going through a lot of things," she said. "I'm trying to think of if I could probably answer this question. And I have to apologize, but ... I have to pass on that one."
Below is a summary of the candidates' answers to further questions.
The state's finances lean heavily on agriculture and oil. What future do candidates see for those industries?
Oil prices, for instance, tanked near the outset of the pandemic, and taxes on oil production comprise an outsized piece of the state's budget.
Mock noted that the state can't control the price of oil globally, and said he'd love to see it return to a profitable point.
"In the absence of 50, 60 dollar oil, (the) best thing we can do to support our energy industry is stability in regulation," he said. "I think everyone who works with energy understands that the greatest risk to that industry is instability and unpredictable changes. So making sure that we are providing at least a responsible and predictable ecosystem for all of our energy sector, forms of energy, to work and function is our highest priority."
He also said the state needs to support young and new farmers, as well as invest in agribusiness to promote better, faster and more local markets for local products.
Vetter said the state needs to keep both industries "competitive," and that North Dakota doesn't need to raise the oil industry's taxes or make them less competitive with other states.
"We definitely don't want to lose them, being that they're our top industries," he said.
Kaml said North Dakota can't have a "one-size-fits-all" energy solution and needs to diversify, but, overall, her answer was brief, even with the loosely-enforced 1 minute time limits.
"I'm in learn mode," she said with a chuckle. "When I get to legislation, it's going to be very good."
Hoffarth worried how the state would keep its oil industry "competitive" without being overly reliant on it economically.
"I'm in big favor of looking into research," she said. "We have some great universities here that are able to grow and produce energy that is different than just relying on oil.
Thorson answered along similar lines, and said would like to consider ways to "uplift" renewable energy industries.
"And we know that it's possible to do it in a safe and consistent way," he said. "It's good for our pocketbook. It's good for our environment."
He also noted that the fall has been particularly tough on farmers, and said it's important to promote their mental health.
And Meyer said the state needs to continue to find new agricultural trade partners and keep its oil pipelines flowing. He also said North Dakota needs to have a "competitive" tax rate that compares favorably to states like Oklahoma and Texas.
"We're not the only oil play in the country," Meyer said. "It's very important that we keep those taxes low to maintain investors coming into the state. ... We just need to make sure we're not becoming our own worst enemy through regulations and taxes."
Business-minded questions about infrastructure and industry aside, what would the candidates' top priorities be if voters send them to Bismarck this fall?
For Thorson: mental health care. He noted that the pandemic has caused depression and anxiety cases to climb upward while Red River Behavioral Health, one of a handful of Grand Forks-area intake facilities for people in a mental health crisis, recently closed its doors.
"And that scares me," he said, sighing. "I think we can do so much better as a state."
He suggested student loan help for therapists in a vein similar to programs that aim to attract doctors to rural areas.
For Meyer: not being a "detriment" to people who want to get back to normal during the pandemic or have their businesses running at full strength again.
"Going forward, I would say no lockdown," he said. "Let them make that decision."
He also said he'd hope to diversify the state's economy by promoting a pro-business -- low taxes, fewer regulations -- climate, and continuing to promote its emerging drone industry.
For Vetter: keeping taxes low and defending property rights. He did not elaborate on what he meant by the second priority.
For Mock: balancing North Dakota's budget as it grapples with the economic effects of the novel coronavirus and funding higher education, infrastructure, and economic development.
"How do we run the numbers and make sure that we're doing it responsibly without raising taxes and doing it so that everyone is able to get the opportunities that they need, businesses to succeed?" he said.
For Kaml: restarting the state economy post-COVID.
"Get people back to work fully and back on their feet. Get back to normal and not the new normal," she said. "We had the best economy in our state's history before the virus, so bouncing back is a tall order."
Kaml also said North Dakota needs to fix issues exposed by the outbreak, namely a child care shortage and affordable housing. "Which can be resolved through limited government and free market solutions," she said.
For Hoffarth: getting a "healthy North Dakota" by ensuring the state's residents themselves are healthy, which means funding education and pushing for broader mental health services.
"Education is huge for our economy," she said. "It's also huge in keeping our economy going because we're educating the next generation of North Dakotans."
She suggested looking for "creative" ways to continue to pay for the state's schools to avoid moving tuition costs to taxpayers.
And finding money to help addicts would save money across the board, Hoffarth said.
"With law enforcement, with homelessness with a number of different factors," she said.
About the candidates
Hoffarth works for Grand Forks Public Health and is a member of Grand Forks Public Schools' board. She has a bachelor's degree in education and another in social work, plus a master's degree in social work, all from UND.
Kaml is a real estate agent who owns Happy Faces Childcare. She has a legal secretarial degree from Aakers Business College.
Mock is a realtor and manager for NextHome Legendary Properties. He has a bachelor's degree in history from UND.
Vetter is a real estate appraiser for The Appraisal Office, a private regional property appraisal company. He has a bachelor's degree in business administration from the University of Mary.
Meyer is a loan officer at Benchmark Mortgage. He has a bachelor's degree in psychology from UND.
Thorson is a global program manager for Amazon and owns Archives Coffee House. He has a bachelor's degree in political science and a master's of public administration from UND.
2
/
6:
Scott Meyer, North Dakota lawmaker. (Submitted photo)
4
/
6:
Cindy Kaml of Grand Forks. (Submitted photo)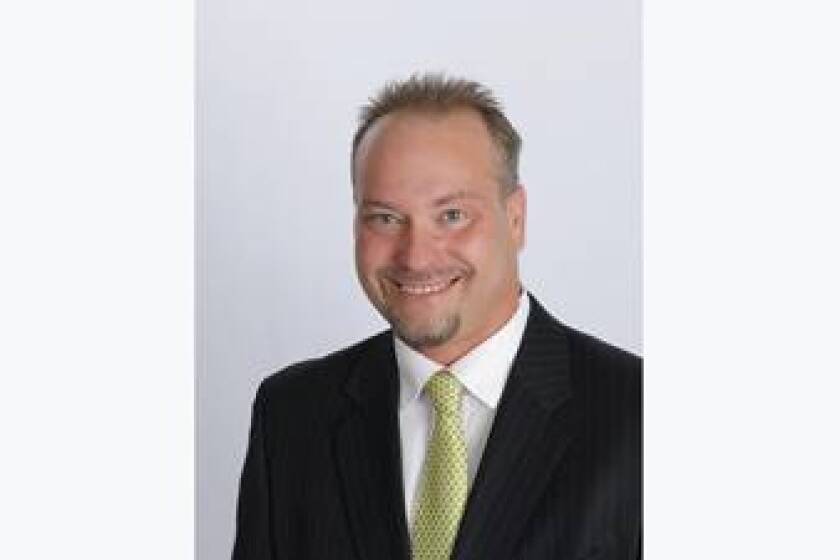 2
/
6:
Scott Meyer, North Dakota lawmaker. (Submitted photo)
4
/
6:
Cindy Kaml of Grand Forks. (Submitted photo)