Coronavirus spread prompts shifts in Grand Forks' mayoral campaigns
"I think we'll have to see how much further this goes," Brandon Bochenski said Friday. "If you can't leave your house, it's going to be hard to go and vote."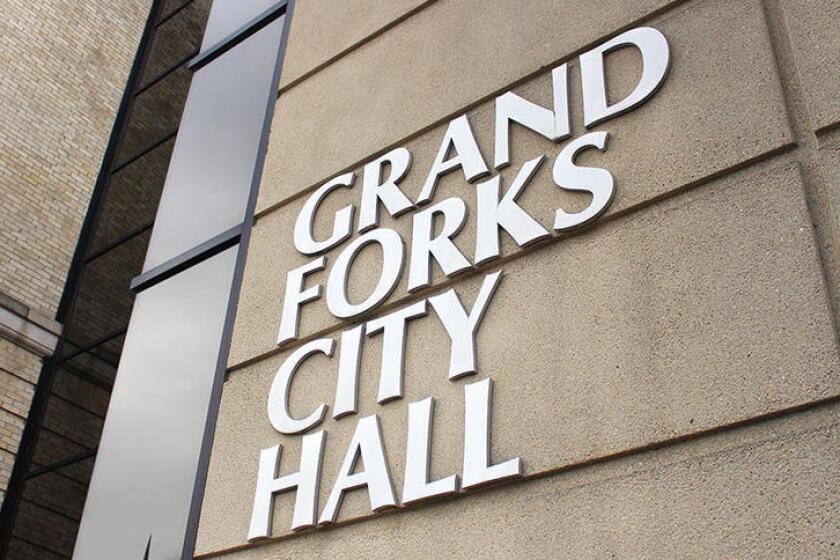 As the coronavirus spreads across the United States and forces people to minimize face-to-face contact, a Grand Forks candidate for mayor has started to press the flesh online.
Robin David , a part-time city worker who's one of four people angling for the mayor's seat, said she's pushed all of her in-person campaign events back indefinitely and plans to livestream replacement ones. She did her first "Let's Connect" stream on Wednesday, March 18, and broadcast a conversation with her husband. David lined up another on Friday, March 20, to talk with Maura Ferguson, a Grand Forks woman who set up " GFK Community Support COVID-19 ," a Facebook page for residents to keep up with coronavirus news and ask questions.
Those streams, at least for now, only take the vague shape of a normal campaign event: David conducts the interview and focuses it on the interviewee more than herself.
"This is kind of a flipped approach," she said. David said she plans to host town hall-style streams where the focus is more on her plans and platform. "Right now, the focus is not on me but on the people in the community."
Moving online might make it harder to reach older and lower-income voters, David said, but perhaps easier to reach immigrants and young people, who have a reputation for being more online.
Other candidates are making adjustments, too.
Mike Brown, Grand Forks' incumbent mayor who's running for a sixth straight term , said he'd try to use more social media messaging and would limit in-person campaign work to spots where people can pick up yard signs a safe distance from one another.
"We wouldn't want to put anybody at risk," he said.
Art Bakken , a trucking company owner and former City Council member, said early last week that collecting signatures for his campaign paperwork had gotten about 20% harder. On Friday he indicated it was effectively impossible to do safely.
Brandon Bochenski , a hockey player turned developer who was the first to challenge Brown for the city's top job, said he didn't have many campaign events planned for mid March, when the virus first began to spread broadly across the United States. But he has suspended others planned for April and beyond and is figuring out how to host his own online campaign events.
Bochenski was the first of the four candidates who raised the prospect of a postponed or canceled city election in interviews with the Herald.
"I think we'll have to see how much further this goes," he said Friday. "If you can't leave your house, it's going to be hard to go and vote."
Do the other three think Grand Forks' elections can or should be moved back?
Brown said he hopes to stick to the city's electoral schedule.
"I think we want to keep normal as much as possible," he said. "We'll adjust to whatever the governor says or Legislature says."
And David said it's a question the city should be thinking about, but didn't have an absolute answer for the moment.
"I don't think we're in a position to assess where we'll be with that," she told the Herald. "There are too many changing dynamics right now to know."
The most confident was Bakken, who worried about changing leadership in the middle of a pandemic and said he wasn't sure if the city should hold its elections in June.
"As of right now, today," he said on Friday. "I don't think they should."
As a public service, the Herald opened this article to everyone regardless of subscription status.
1
/
4:
Art Bakken, owner of Pro Transport, has been donating to the Santa Claus Girls for the past 30 to 40 years. Eric Hylden / Grand Forks Herald
3
/
4:
Grand Forks Mayor Mike Brown is shown in this Herald file photo. Jesse Trelstad/ Grand Forks Herald