Construction kicks off at three East Grand Forks schools
The projects, which include new roofs, parking lots and HVAC systems, is progressing quickly, representatives from ICS, Inc., told the East Grand Forks School Board at its regular meeting Monday, June 14.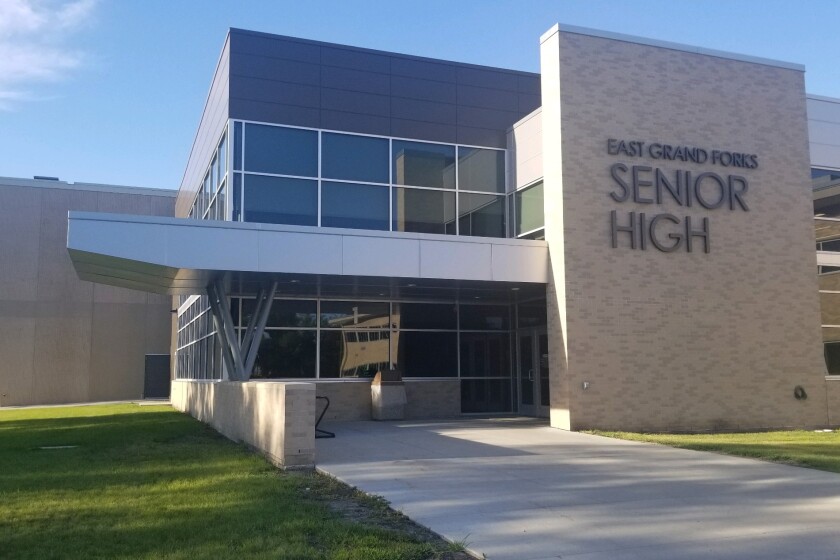 We are part of The Trust Project.
Improvement projects at South Point Elementary School, New Heights Elementary School and Central Middle School officially kicked off last week and are moving along quickly, representatives from Grand Forks construction company ICS, Inc., reported to the East Grand Forks School Board Monday evening, June 14.
Improvements at the three schools will include re-roofing, parking lot renovations and HVAC replacements.
In the past week, contractors have dug up the sites at the two elementary schools, and they estimate roofing is about 60% complete at Central Middle School.
ICS will continue to send the board weekly updates as construction progresses throughout the summer.
In other School Board-related news:
Enrollment in the district has continued to drop this month, with six students departing East Grand Forks schools since June 8. The district began the 2020-2021 school year with an enrollment of 1,947 students, and dropped 101 students by the end of the year. District Superintendent Mike Kolness called this trend concerning, but he remains optimistic the district will rebound at least somewhat.
The end of the tumultuous school year was met with kudos for the school community by Kolness and School Board members. Kolness said the East Grand Forks Senior High School in-person graduation ceremony was an especially good experience and received positive feedback from attendees. He suggested that some COVID-19 precautions, such as increasing spacing on the event floor, might make a recurrence in future ceremonies after its demonstrated success.
Contract negotiations have not yet begun, but Kolness expects district staff will meet with union representatives in the coming weeks, including with bus drivers on June 21; Teamsters, including food service and maintenance workers, on June 28; and other labor groups in the near future.
The board voted to begin accepting bids for milk, bread and fuel for the 2021-2022 school year.