Concerned citizens to ask city to hold landlords accountable after what police are calling a hate crime
No charges were pressed after a caller complained of three people yelling a white supremacist message from their rooftop early morning on April 26. Some neighbors say the incident - which police are calling a hate crime - is the latest in a series of disruptive events at the house, and they're calling on the city to make it easier to report landlords who don't resolve repeated complaints.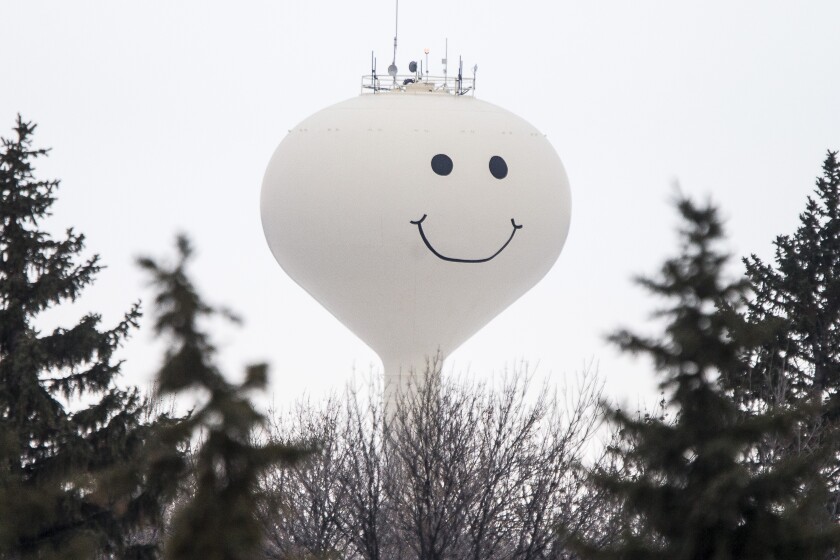 Just before dawn on Sunday, April 26, neighbors awoke to hear tenants of 2629 Sixth Ave. N. standing on their roof, seemingly intoxicated and yelling "white power."
Police were dispatched to the residence, where they spoke with the caller and the tenants. No charges were pressed, because police did not witness the incident and the caller did not want to press charges, according to the police report. Instead, the caller asked police to talk with the three men police identified, two of whom are UND students, about the consequences of their actions, especially in a downtown neighborhood full of people from a variety of races and backgrounds.
Lt. Derik Zimmel, of the Grand Forks Police Department, said police had a "productive" conversation with the tenants. The investigation is considered inactive, but due to the nature of the incident, police are calling it a hate crime, and the tenants' landlord will not renew their lease, Zimmel said. A UND spokesperson said the university will conduct an investigation into the incident for student misconduct.
But concerned community members say this isn't the first time the occupants of the residence have been a nuisance, and they're calling on the city to hold landlords more accountable for the repeat offenses of their tenants. Grand Forks resident Maura Ferguson posted a call to action in a private Facebook group Wednesday, encouraging members to reach out to the Grand Forks City Council with their concerns about the incident and the residence.
"To see this happen, to have them so rudely woken up so early with people yelling 'white power' from the rooftop of the home was just a really dramatic incident that I don't think belongs in our community," Ferguson said. "I responded as a concerned community member because it's a problem, and it's time for our city to do something about it."
Neighbors allege a variety of offenses at the property from over the years, including a dog left chained in the yard during the winter and meat left to rot in the yard after a hunting trip. The residence also caused a stir on social media last fall, when a "freshman daughter drop-off" sign was put up in the yard at the start of the UND academic year. By inspecting formal complaints made to the city health and inspections departments, the Herald was able to confirm several reports of long, unkempt grass and improperly stored vehicles going back to 2015.
Grand Forks Building and Zoning Administrator Bev Collings said, under the city's current system, any time a police report is filed against tenants of a Grand Forks rental property, it counts as a strike against the landlord. If a property gets three strikes within a two-year period, the landlord can no longer rent the property.
The Sunday morning incident is strike No. 1 for the landlord, Umamaheswara Muddireddy, Collings said. Muddireddy could not be reached for comment Friday afternoon.
Because 2629 Sixth Ave. N. is a rental unit, it's unclear whether it's always the same tenants who are involved in incidents at the house, said Angela Harrison-Urlacher, another Grand Forks resident who has helped to coordinate the group response along with Ferguson. She said, at this particular residence, the culture of the house is more of a problem than individual tenants.
"We've seen tenants move in and out of this house," Harrison-Urlacher said. "The house itself is seen as a party house, and they justify their actions by calling them traditions."
Ferguson said that, especially in situations where a particular residence is known to have a culture of violations, the city and landlords can do better to enforce city laws and ordinances.
The day after Ferguson posted on Facebook asking people to reach out to the city council, the issue was put on the agenda for the council's Monday meeting. Ferguson said she's not sure how many people have gotten in touch with members of the city council ahead of their meeting, but as of Friday afternoon, Ferguson's call to action on Facebook had received 24 reactions, 13 shares and 14 comments, including two commenters who said they had contacted the city.
Ferguson said, ultimately, the goal is twofold.
"There are a lot of issues that continually happen in this home, and it doesn't seem like the landlord is very responsive to changing them, so, immediately, that's one thing we would like to see happen," she said. "The second thing that I would really love to see happen with this is for the city to have an easier way for tenants to report when they're having situations like this with landlords that aren't being resolved. Right now, it's not very clear how someone would report that."
Council member Katie Dachtler addressed the issue Thursday in a post on her Facebook page, Katie Dachtler for Ward 2.
"While I am unable to comment on specifics at this time as we are in the process of investigating and following up, I do want to make our Ward 2 residents aware that the city is working to address an incident that occurred last weekend at a rental home in the University Park neighborhood," the post read. "As your representative, I take these matters seriously and believe that we all deserve the right to live in our homes, rented or owned, with dignity and respect."
Monday's city council meeting will be livestreamed on Facebook through the City of Grand Forks - Government page at 5:30 p.m., when all citizen comments received before noon on Monday will be read to the council.