City allows rent deferral from downtown business
As construction hits full swing in downtown Grand Forks, Anne Love, a business that rents from the city, has asked for a temporary break in its rent — to be paid back in full when construction ends.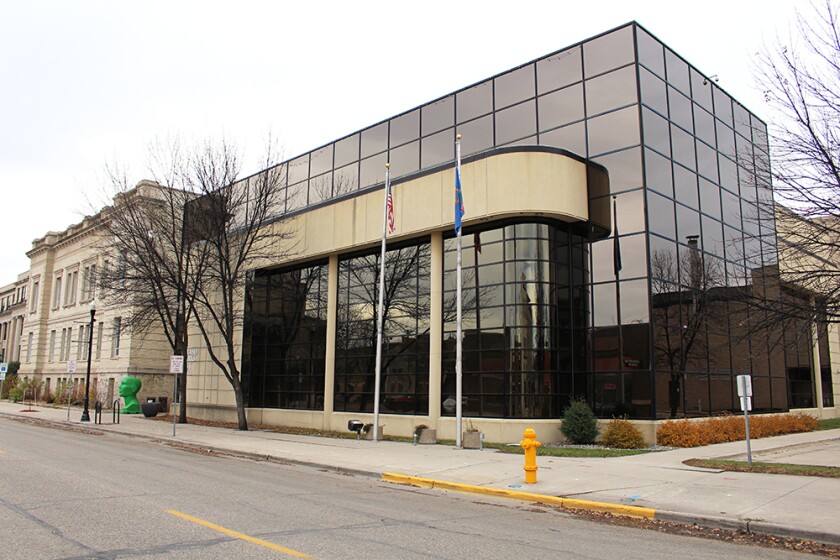 Anne Love, a retail business that rents space in the city-owned Corporate Center 2 in downtown Grand Forks, was granted a rent deferral Monday due to concerns that construction on DeMers Avenue would lead to loss of revenue.
In a previously-submitted proposal, Callie and Roman Schmidt, the owners of Anne Love, stated that due to construction they expect their foot traffic "to decrease by (at least) 50% during the tear up and complete reconstruction" of DeMers Avenue. The project is in its early stages in downtown Grand Forks.
Anne Love pays $10 per square foot in base rent and $5.60 per square foot in additional maintenance costs. The City Council, during its regular Monday meeting, agreed to decrease the rate to $5 per square foot in base rent and $2.80 per square foot in additional costs from July 1, 2019, until June 20, 2020.
In total, Anne Love's deferral equals $20,400 over 12 months. The deferred amount will be repaid over the final two years of the lease. No interest rate will be applied to the payments.
During the growth fund meeting, Councilman Danny Weigel opened discussion about adding a 1 to 2% interest rate on the deferral payments, saying the deferral was similar to a bank loan. Jonathan Holth, Growth Fund Committee member and community and client development manager at JLG Architects, disagreed. He said the "city won't lose any money" and that he would rather be discussing the issue now instead of Anne Love potentially faulting on its lease in the future due to decreased revenue.
"In the small-business world, sometimes tough things happen and tough times happen on small businesses," he said.
Kittsona, a retail business also renting from Corporate Center 2, has discussed the possibility of submitting a rent deferral request as well but has not taken action. No other businesses renting from city-owned properties downtown have submitted requests for rent deferral.
Also Monday, Mayor Michael R. Brown delivered a proclamation naming June 6 "North Dakota State Mill Day." In his proclamation, Brown thanked "the North Dakota Mill and Elevator Association and its employees for their 100 years of service to all the people of the State of North Dakota."
Mark Froemke, president of the Northern Valley Labor Council for the AFL-CIO, stood and spoke in support of the proclamation. Froemke gave a brief history of the state mill's relocation to Grand Forks 100 years ago and expressed his gratitude to the council.
"We really appreciate this tribute — resolution — to the workers and the state mill," he said.
Froemke invited Brown to the AFL-CIO convention on Thursday in Grand Forks to deliver opening remarks during the event. He also invited members of the council to attend the convention at 9 a.m. at the Ramada Inn.