Bochenski rescinds coronavirus orders in wake of statewide mandate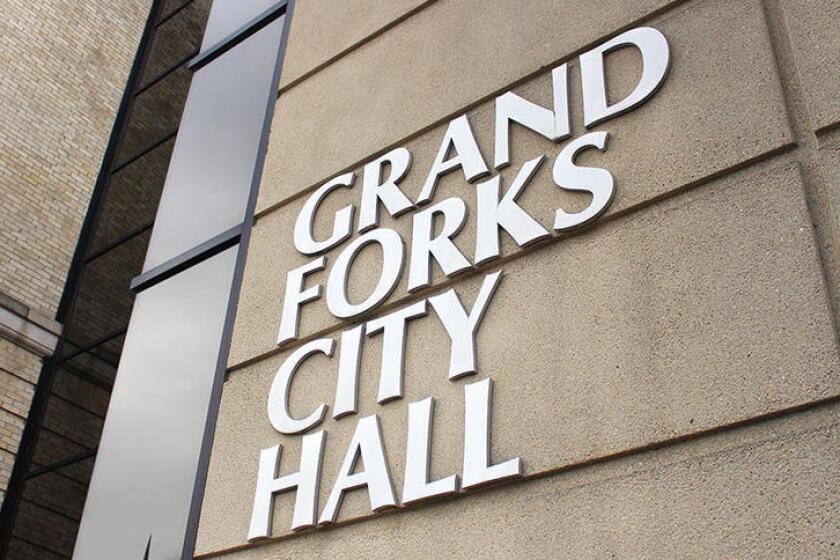 A day after North Dakota officials enacted tougher -- or equally tough -- restrictions to slow the spread of a novel coronavirus, Grand Forks' mayor rescinded a handful of now-redundant orders he'd already put in place.
Mayor Brandon Bochenski on Saturday rescinded three emergency orders, a move, he said, that brings the city government into alignment with the state's new instituted policies.
Gov. Doug Burgum and State Health Officer Dirk Wilke on Friday ordered people statewide to wear a mask in all indoor public settings, capped bar and restaurant capacity to 50% of normal, and mandated that they close by 10 each night and not reopen until 4 a.m. the following day. All of those measures are the same, or tougher, than ones Bochenski has recently enacted.
"We know Governor Burgum is very targeted, measured, and data driven in his approach to the pandemic," Bochenski said in a Saturday afternoon press release. "His recent order gives further support to the actions we've taken at a local level. The orders he has put in place are nearly identical to the ones we've already enacted in Grand Forks and shows that we've had a leading strategy to try to slow the spread and keep the economy going."
Effective Monday, Nov. 16, mayoral order 2020-19.4 will be rescinded. The order required liquor license holders to close at 11 p.m. Also rescinded as of Monday is order 2020-21, which limited occupancy to 50% for specific types of businesses and activities and required patrons to be seated at bars and restaurants.
In place of those orders are ones issued by Burgum, which will require bars, restaurants, and food service establishments to close in-person dining activities between the hours of 10 p.m. and 4 a.m. Take-out, curbside pick-up, and delivery services are still permitted after 10 p.m. Burgum's order also puts in place a 50% maximum occupancy limit for bars, restaurants, and food service establishments and requires all food and beverage service be provided to seated patrons.
Rescinded immediately is mayoral order 2020-20, issued Oct. 23, which requires masks to be worn in all city-owned buildings. This brings Grand Forks into alignment with the State Health Officer's mandate, issued Friday, that requires masks in all indoor business and public settings.
"We appreciate the actions taken by Governor Burgum," said Bochenski. "We know these are not easy decisions to make and we appreciate how accessible, supportive, and receptive his administration has been to the needs of all the Grand Forks institutional partners throughout the pandemic."
Those found to be in violation of the state mask mandate could face a fine of up to $1,000, though Burgum has stressed to law enforcement agencies the need to educate the public about the order, instead of issuing citations. Fines are to be reserved for serious violations of the order.
Burgum's orders also include placing on hold all high school winter sports and other extracurricular K-12 school activities until Dec. 14. In the release, Bochenski said he shares parents' concerns over future schooling decisions, and that stopping, even temporarily, athletic activities impacts the mental health and education of children.
"I will be a strong advocate for resuming youth sports once the strain on our health care and education workforce subsides," he said.
On Friday, Nov. 13, Grand Forks County Health Officer Joel Walz issued a mask order, which went into effect on Nov. 14. That order still appears to be in effect alongside the state mandate. Violation of Walz's order is a Class B misdemeanor, which carries a penalty of up to 30 days in jail and a $1,500 fine.