Balancing income and need, Grand Forks city panel gives big tax deals early nod
Council President Dana Sande sees potential deals as a big opportunity to move the city ahead.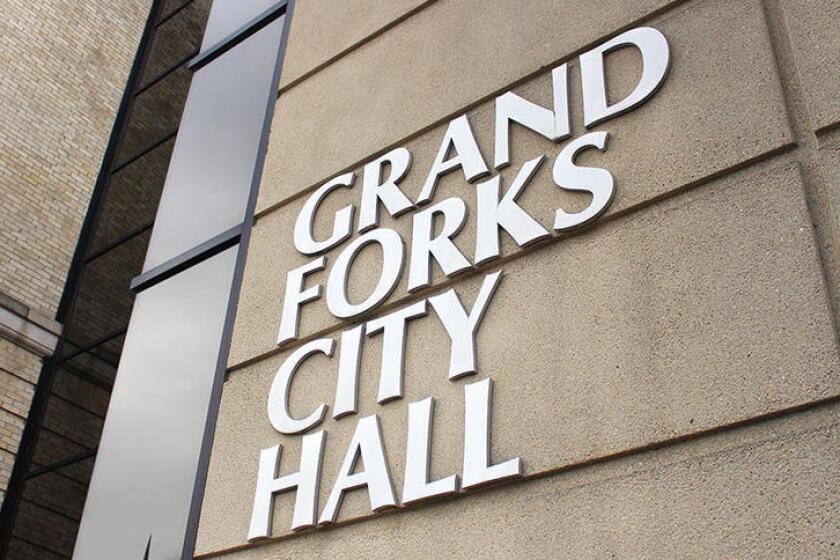 We are part of The Trust Project.
In City Council President Dana Sande's telling, the Grand Forks City Council took a step into the future on Monday night — offering, in a committee meeting, early 7-0 approval to tax plans for big projects that will help transform UND and downtown.
City leaders describe those projects as important investments in the community. They range from redevelopment at St. John's Block downtown to big plans for retail, apartments and a public plaza at what's now the Townhouse Hotel. There's a project to build apartments on UND's Memorial Stadium at UND — while keeping the track and field — and plans to build a five-story mixed-use building downtown near City Hall.
RELATED: Grand Forks redevelopment proposals would transform Townhouse, Memorial Stadium, St. John's Block
That's a huge surge in construction in the near future, set to boost local property value by $75 million — but that big boost probably won't show up entirely on tax rolls for years.
Those four projects came before the council as local leaders weigh financial plans for the taxes on each of them. Two of those projects have plans to defer taxes, while another two have plans to use a big chunk of their property taxes to pay back development loans to help build them.
The deals don't decrease existing property tax revenues, but they do greatly affect taxes and incomes on the added value of new construction. One example is construction at Memorial Stadium. A new building there would house four stories of apartments plus UND athletics. Under the plan approved Monday night, only 10% of the estimated $21 million boost in taxable value would actually be taxed for the next 20 years — about $31,500 a year, instead of hundreds of thousands more, split among the city, school district and others.
The benefit is that developers have an easier time making their projects happen. The downside for local government is giving up potential tax revenue — possibly a tough thing as the pandemic wears on.
Sande sees those potential deals as a big opportunity to move the city ahead, and City Administrator Todd Feland said the projects wouldn't be able to go forward without the tax incentives. There's a strong sense at City Hall, going back years, that those tax breaks are part of how progress gets done.
But there's also a pressing need for more local tax revenue, especially in the Grand Forks School District, where deferred maintenance bills have stacked up to eight figures in recent years and leaders are closely eyeing their checkbooks.
"I think the general theme from the school district, and perhaps rightfully so, is they're concerned about revenues," Sande said during Monday's City Council meeting. "...I hope the other taxing entities recognize, though, the importance of these projects, and how this is the start of the future of Grand Forks. And for us, today, it's very important that these move forward."
Feland said Monday's vote by the Committee of the Whole – a panel made up of City Council members typically making early, preliminary decisions – sends the tax incentives toward a full City Council approval next week, when the council meets in formal session next week. County government and the school district have until Feb. 1 to make their own decisions on how to participate in these tax incentives, Feland said, though he stressed the argument that developers need the full incentives for the projects to move ahead.
Feland's argument is similar to Sande's. It isn't possible to go back 20 years and plant the trees we'd like today, so to speak; but we can plant them now, he argues.
"We can't do anything about the past, but we can do things about the future," he said.