As students return to classrooms, East Grand Forks superintendent hopes the worst outbreak is past
East Grand Forks School Board members could begin to discuss slowly bringing students back into classrooms in the coming weeks.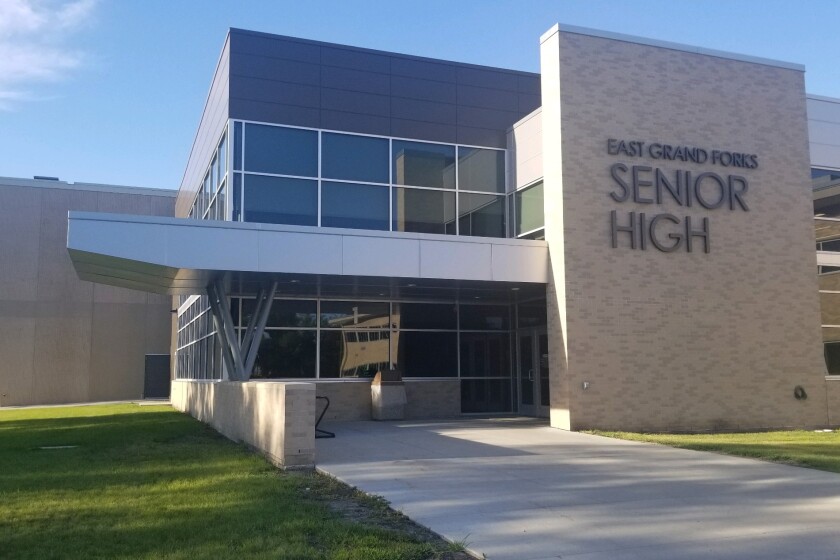 We are part of The Trust Project.
After about a month of full-time distance learning for all East Grand Forks students, students returned this week to their regular learning models: full-time in-person learning for elementary school students, and hybrid learning for middle and high school students.
East Grand Forks School Board members voted in November to keep students home in an effort to alleviate staff shortages due to COVID-19. In the past month, coronavirus numbers in Polk County have improved significantly.
As of Thursday, Jan. 7, Polk County's 14-day average number of cases per capita was 31.97, down from a high point of 265.9 in mid-November .
East Grand Forks School District Superintendent Mike Kolness said he is cautiously optimistic that the worst is past, and the district can begin slowly taking steps to bring students back into classrooms.
No plan to resume full in-person learning for the high school was discussed at the Monday, Jan. 11, meeting, but Kolness suggested those discussions could start in the coming weeks. Reintroducing students to classrooms will have to be done slowly, he said, likely one grade level at a time.
The worst thing the board could do, he said, is bring students back too quickly.
"I realize it's hard to be patient," Kolness said. "I mean, I'm the same way. But I think if we go in too fast, and something does happen where we have to shut a lot of things down in the district, I think we will regret that."
In other School Board news:
Enrollment dipped this semester slightly more than anticipated, and is down 17 students since last month. Enrollment numbers traditionally fall around this time of year, and administrators are hoping the numbers will stabilize or grow, but enrollment is at the lowest it's been this year at 1,891.
New and re-elected board members were sworn in, including Lynn Brott, who attended her first school board meeting as a member. Brandon Boespflug was elected board chair, Matt Foss was elected vice chair, Lindsey King was elected clerk, Nancy Misialek was elected deputy clerk, and Eric Useldinger was elected treasurer. Regular meetings will continue to be held at the same time on the second and fourth Monday of each month.
Members voted to extend the Family First Coronavirus Recovery Act until March. The policy expired at the end of 2020.