Lineup for UND's annual Writers Conference includes U.S. poet laureate
Conference to be held online March 24-26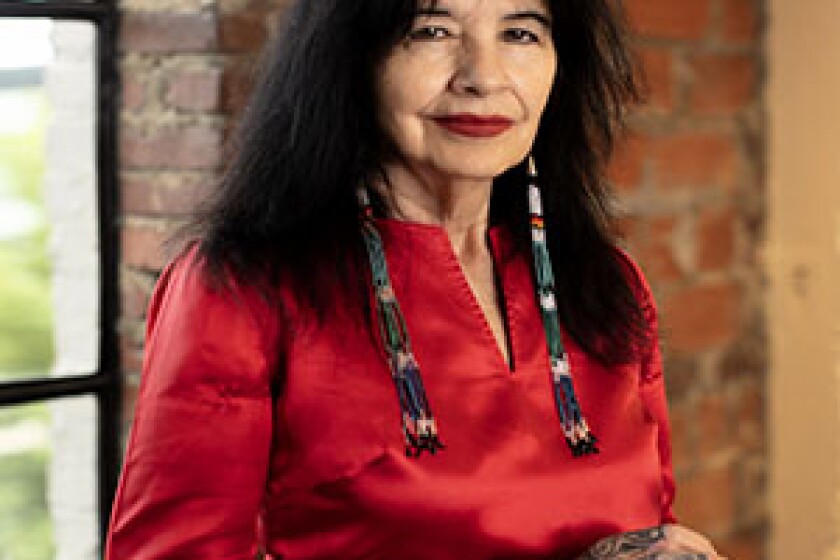 The 52nd annual UND Writers Conference, to be held online March 24-26, will feature six writers and a visual artist who have attained national recognition. Among the writers is U.S. Poet Laureate Joy Harjo.
Other guest writers, and their special interests, are Nnedi Okorafor, fiction, Africanfuturism, sci fi, young adult, comics and screenwriter; Ross Gay, poet, essayist and gardener; Sonia Shah, writer and journalist; Marie Mutsuki Mockett, writer, memoirist and essayist; Aylan Couchie, visual artist, multimedia and culture studies; and Jessica Fischoff, poet and editor.
The conference begins at noon March 24 with a panel titled "Subsistence," with speakers Shah, Mockett and Couchie. Other noon panels, with the featured writers and visual artist, are planned for March 25, on "Stewardship," and March 26, on "Sustainability."
A presentation titled "Getting Published," with Fischoff, is set for 2 p.m. March 26.
The event also features author readings and an opportunity for area writers to share their work in community open-mic sessions. A community writers workshop, led by Mockett, is planned for 2 p.m. March 24, and another, led by Gay, is set for 2 p.m. March 25.
Because the conference is being held virtually, no films will be screened as part of this year's event.
All conference events are free and open to the public. Participants are asked to register for specific events.
The Writers Conference is widely recognized for bringing together some of the most well-known authors of the 20th and 21st centuries at all stages of their careers. In the past, participating writers have included Gwendolyn Brooks, August Wilson, Tommy Orange and Colson Whitehead.
The Writers Conference provides a forum for people in North Dakota and other Upper Plains states to discuss how the arts impact everyday lives. It focuses on the work of the invited authors, poets and artisans, as well as their extemporaneous interaction with attendees.
Founded in 1970, the Writers Conference is sponsored in part this year by a grant from the National Endowment for the Arts. NEA grants also helped to support the event in 2010, 2011, 2015, 2017 and 2018.
The UND Writers Conference is committed to community outreach, engagement and finding ways to increase audience access to literature, according to its website.
For a complete schedule, background information on the featured writers and visual artist, and other information, visit www.und.edu/writers-conference/ or contact the conference director, Crystal Alberts at crystal.alberts@und.edu or (701) 777-2393.