Fargo woman's unusual day with Betty White included rap music, cheesecake and male dancers
We're not in St. Olaf anymore, but that's fine with Alice Hogenson, who has precious memories of an awesome day with comedy legend Betty White.
We are part of The Trust Project.
FARGO — Like a lot of us, Alice Hogenson of Fargo was sad to hear of the passing of the beloved Betty White. But unlike most of us, she can actually say she hung out with the icon, eating cheesecake and admiring a little beefcake.
Let me explain.
To borrow a phrase from Sophia Petrillo herself, "Picture it:" Grand Forks, N,D., August 2011 — Alice Hogenson, a security worker at the airport, received a call telling her she had won an internet trivia contest about Betty White. She was skeptical at first.
"I said, 'You wouldn't joke and tease an old lady, would you?'" Hogenson recalls now from her apartment in Fargo.
They weren't teasing her. She won a contest where she answered "Golden Girls"-related questions like "Where was Rose Nylund from?" (St. Olaf, don'tcha know) and "What was the name of Rose's boyfriend?" (Miles).
The contest was put on by The Lifeline Program, a life insurance product Betty White endorsed. By winning the contest, Hogenson and a guest were flown to Los Angeles to watch White on the set of the music video "I'm Still Hot" with British electro-musician Luciana. Part of the proceeds of the song went to animal charities.
After getting a limo ride to the Grand Forks airport, Hogensen and her son Corey Hogenson were flown to LA and put up in a ritzy hotel. (Hogenson's other son, Joel Ronne, also joined them for part of the trip.)
She was treated like a queen, receiving a bouquet of flowers and gift cards. They even visited the Hollywood Walk of Fame to see Ed O'Neill receive his star. But, of course, the highlight was meeting White.
"I was awestruck," recalls Hogenson. "She was very kind, very sweet and very thoughtful."
White asked Hogenson about her favorite "Golden Girls" episode. (It was the one where White's character, Rose Nylund, took care of some chickens.)
White was amused when Hogenson mentioned she was a Minnesota native, just like White's character on the show.
"Not St. Olaf, I hope," White laughed. (No, she's from McIntosh).
The music video wasn't exactly a St. Olaf polka. It featured Luciana and White rapping, singing and eating cheesecake with a bunch of scantily-clad male dancers.
"That was very exciting. I went up the steps and here are all of these good-looking men wearing gold shorts," Hogenson says with a laugh.
Hogenson played along, diving into the cheesecake like Dorothy, Rose, Blanche and Sophia at the kitchen table.
White even gave Hogenson the necklace she wore in the music video. It's not quite Hogenson's style — she says it's "kind of gawdy." But she appreciated the sentiment anyway.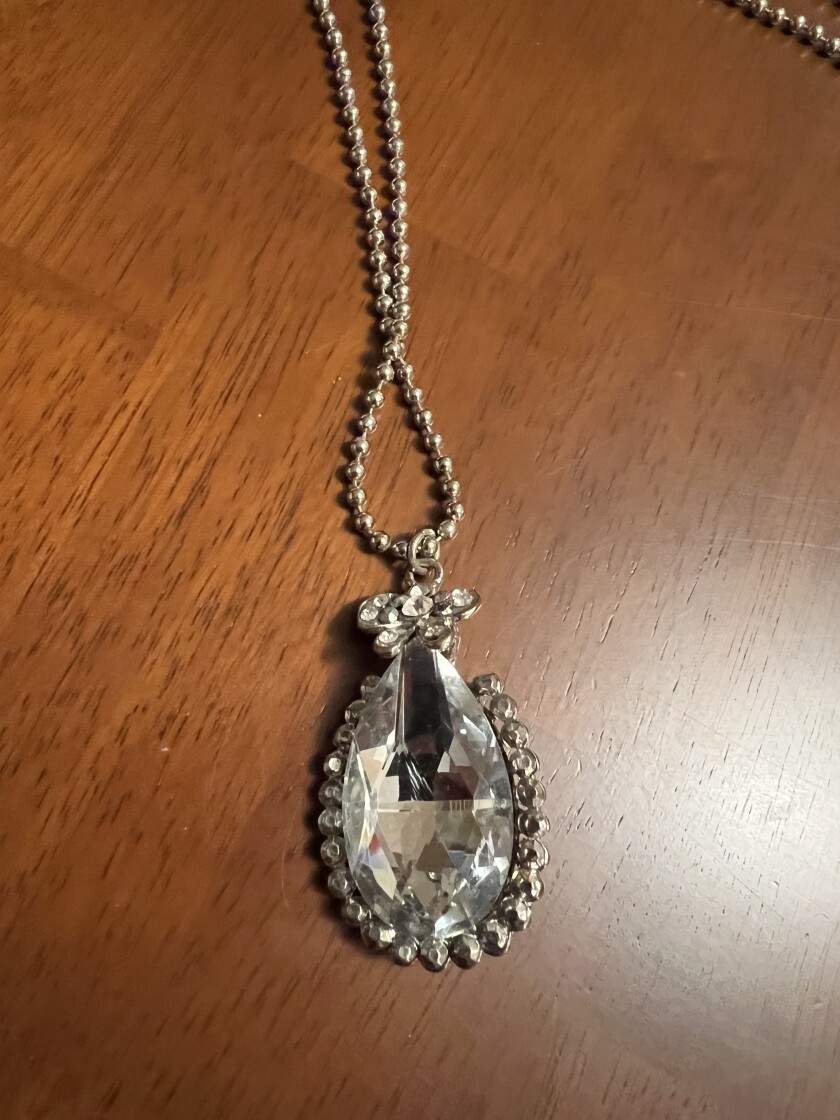 Hogenson says White also signed a Walk of Fame mini tile for Corey.
She says her time with the comedy legend was brief, but impactful. Ten years later, she still proudly hangs the photo of the two of them in her apartment. In fact, she says she was just talking with a neighbor about the photo when her son called with the bad news that White had died.
"I started crying my head off," Hogenson says. "I couldn't help it. I'm excited just talking about it now. It was something that I didn't think would ever happen."
None of us did, right? Even 99 years with White wasn't enough, but Alice, you'll always have the memory.