'Concerts in the Garden' series returns to North Dakota Museum of Art
We are part of The Trust Project.
GRAND FORKS – The North Dakota Museum of Art launches its 14th Annual Summer Concerts in the Garden series Tuesday, July 5, with Tre' Burt from Sacramento, California. The series had been on hiatus during the coronavirus pandemic.
Gates open at 5:30 p.m. at the museum on the UND campus. Opening the concert at 6 p.m. will be Quantum Blood, followed by Burt at 7 p.m.
General admission tickets are $15; a season pass is $50. A season pass with patron sponsorship is $150. Children ages 12 and younger are admitted free of charge.
To purchase tickets, go to www.ndmoa.com or call (701) 777-4195. Tickets are not concert specific and may be used at any of the four shows.
Guests are invited to bring a lawn chair or blanket and enjoy a beautiful evening in the museum's sculpture garden. The concert series is a casual, outdoor event featuring musicians from across the country. In addition to great music, guests can enjoy food hot off the grill; local grass-fed hamburgers, vegetable skewers, nightly specials, root beer floats, local beer and wine.
In 2019, Burt was one of only two artists signed to John Prine's Oh Boy Records in 15 years. His debut album, "Caught It from the Rye," was re-released on Oh Boy in January 2020. The album showcases Burt's literary songwriting and rootsy aesthetic, which he honed busking on the streets of San Francisco and traveling the world in search of inspiration.
Like his song-writing hero John Prine, Burt has a poet's eye for detail, a surgeon's sense of narrative precision, and a folk singer's natural knack for a timeless melody.
Other musicians scheduled to perform in this concert series are: The Cactus Blossoms, Minneapolis, July 19; The Talbott Brothers, Portland, Oregon, Aug. 2; and The Brevet, Orange County, California, Aug. 9.
No outside food or drinks and no coolers are allowed. Smoking is not permitted on campus.
Parking is free from 4:30 p.m. until the show's end.
SPA opens season with 'High School Musical on Stage!'
The Summer Performing Arts Company will open its 35th season with Disney's "High School Musical on Stage!" in Red River High School's Performance Hall, 2211 17th Ave. S.
The shows begin at 7 p.m. July 14-16 and 2 p.m. July 17.
The second SPA production, "The Addams Family," will be presented at 7 p.m. July 23, 24 and 25 and 4 p.m. July 24 in the RRHS Performance Hall.
For both shows, tickets for reserved seats are: $15 for adults; $12 for seniors, and $10 for children and students. Reservations are recommended; call (701) 746-2411 or visit www.spacompany.org/tickets . Guests should use Door 22 on the school's south side.
Disney's "High School Musical on Stage!" is the story of the blossoming relationship between Troy, a high school jock, and Gabriella, the new smart girl at school, according to Allison Peterson, SPA director. Meeting while on a family vacation, the attraction grows as they sing in a karaoke competition.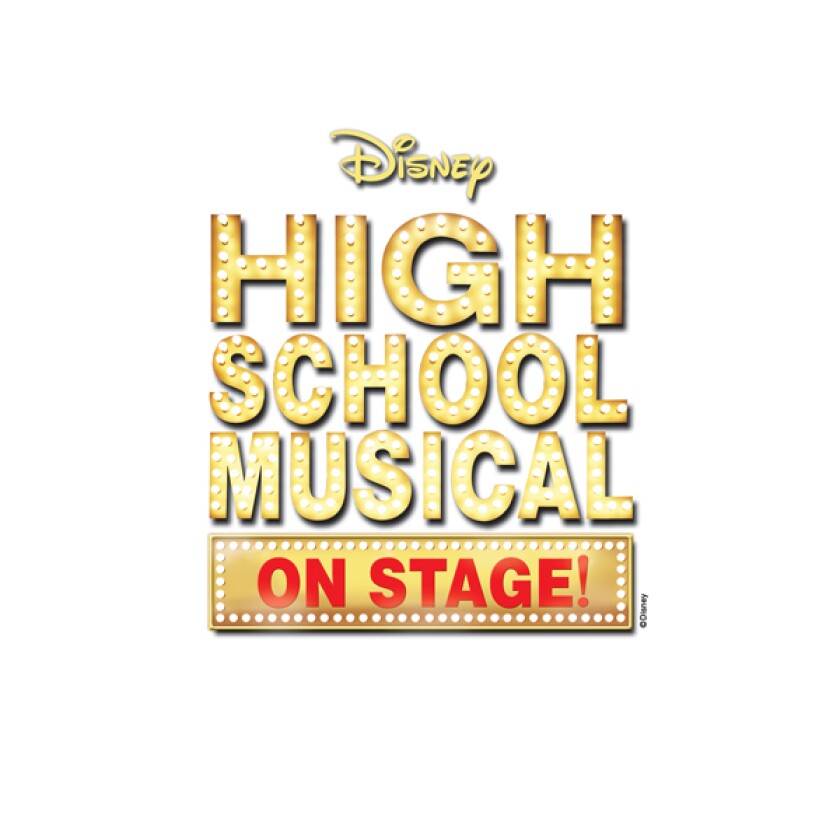 Rediscovering each other at school, they find their relationship is thwarted by the school's current leading lady, in addition to their well-meaning friends, but eventually they find a way to be themselves and are rewarded with lead roles in the school show.
"High School Musical," replete with catchy songs and exciting dance routines, explores issues of friendship, first love and acceptance, Peterson said.
"The Addams Family," a comical feast that embraces the wackiness in every family, features an original story. Wednesday Addams, the ultimate princess of darkness, has grown up and fallen in love with a sweet, smart young man from a respectable family – a man her parents have never met. Everything will change for the whole family on the fateful night they host a dinner for Wednesday's "normal" boyfriend and his parents.
More than 950 children and students are enrolled this summer in SPA programs, Peterson said.
NDCA awards Artist Fellowship to UND's Wittgraf
Michael Wittgraf, Chester Fritz Distinguished Professor of Music at UND, has been awarded the 2023 Individual Artist Fellowship in Music for $5,000 from the North Dakota Council on the Arts.
Wittgraf plans to travel across the state, recording sounds in various locations for use as source audio material in the creation of several musical works on computer.
"The sounds from each location will be used in their own sets of musical works, creating a kind of audio signature in the music for each place," he said. "For example, if audio is recorded in the Medora area, then the set of musical works associated with Medora will use only those audio recordings."
He initially intends to give musical performances and presentations in Grand Forks, Griggs and Nelson counties, and Medora, N.D.
Wittgraf has worked in many areas of music and sound, from classical to rock, traditional genres to computers, "always in search of interesting and attractive sounds to bring to the audience," he said. "Most recently, I have become interested in creating computer music specific to particular locations, using the sounds native to those locations. The practice of archiving local sounds – much the same as the commonplace activities of archiving documents and photographs/videos of a place – has fascinated me for some time."
The Individual Arts Fellowship Program, which recognizes established artists in North Dakota, is designed to support professional artists with outstanding talent and ability to improve their artistic skills and enhance their career opportunities.
Wittgraf was recommended for the fellowship by a review panel whose selections were approved by the NDCA Board of Directors.
Traveling art exhibit on display at Warren library
The Northwest Minnesota Arts Council's Traveling Art Exhibit will be displayed through Aug. 8 at the Godel Memorial Library in Warren, Minnesota.
The exhibit, which includes 17 original pieces of art by adult and student artists in the region, have been chosen from works submitted for the NWMAC annual juried exhibit. Some of the artworks are for sale.
Artists whose work has been selected for the traveling exhibit are: Elizabeth Kitchell-Rockstad, Carlie Nehrus and Jodi Peterson, Ada; Paulette Christianson, Badger; Ross Hier, Emily Balboa and Mason Owens, Crookston; Heidi Danos, Fosston; Kinsley Oslund and Lakylie Brobst, Grygla; Cindy Kolling, Gully; Alicia Spilde and Nick Reitzel, Karlstad; Kate Hammer, Roseau; and Stephanie Olson, Autumn Ruikka and Paige Sturre, Thief River Falls.
The traveling exhibit was shown recently at the Hallock Public Library for six weeks and will be coming to Greenbush Public Library, Aug. 8-Sept. 28; Fosston Public Library, Sept. 28-Nov. 22; Ada Public Library, Nov. 22-Jan. 17; Red Lake Falls Public Library, Jan. 17-March 1; and Crookston in March and April 2023. The dates of the exhibit may change, if necessary, in case of weather emergencies.
For more information about this or other exhibits, visit www.NWArtsCouncil.org ; call (218) 745-8886; or email treyeverettcreates@gmail.com or NWArtsCouncil@gmail.com .
Under the bold headline "Murdered for Money," a Bemidji Daily Pioneer story from June 8, 1904, broke the news that a father and daughter had gone missing from the tiny town of Quiring, Minnesota.