Book details search for justice in North Dakota's Indian Country
Truck driver Kristopher Clarke dropped off his company credit card one day in 2012 and then just disappeared. Lissa Yellow Bird worked tirelessly to find out what happened.
In 2012, Kristopher Clarke dropped off his company credit card with his bosses at Blackstone, a white-owned trucking firm operating from a tribal chairman's property within the Bakken Oil Fields of North Dakota, then disappeared.
His personal vehicle was found abandoned months later.
Lissa Yellow Bird, who knew her way around Fort Berthold Reservation, thought she could help find him. She briefly develops a Facebook friendship with Clarke's mother, which eventually goes off-screen, and learns about the shady shenanigans at Blackstone and its muscled manipulator James Henrikson, who it turns out knew that Clarke was in the middle of transitioning to a new company.
Yellow Bird digs deeper. That story is told in Sierra Crane Murdoch's book 'Yellow Bird: Oil, Murder, and a Woman's Search for Justice in Indian Country.'
Yellow Bird is a hero with a messy backstory who, after serving time in prison, has worked toward sobriety and custody. It hasn't been seamless. There are still scars. But Yellow Bird comes across as a focused and fearless human who pokes around the internet with a false identity, needles authorities, and winds her way into friendships with key players. She literally walks the land in search of potential burial sites, relying on a bit of instinct.
Sierra Crane Murdoch embedded herself in Yellow Bird's life for years and years, developing a solid relationship. The writer covers Yellow Bird's obsessive attempt to solve this mystery, but also creates a portrait of a layered human and the history of her family and then, with Yellow Bird as a starting point, the systemic mistreatment of Native people, the effects of oil booms and busts, missing and murdered Indigenous women.
Note: Murdoch is not Native American, and she admits in the book's afterword to struggling with her role in telling the story. But she had Yellow Bird's nod and the backing of numerous people from the reservation.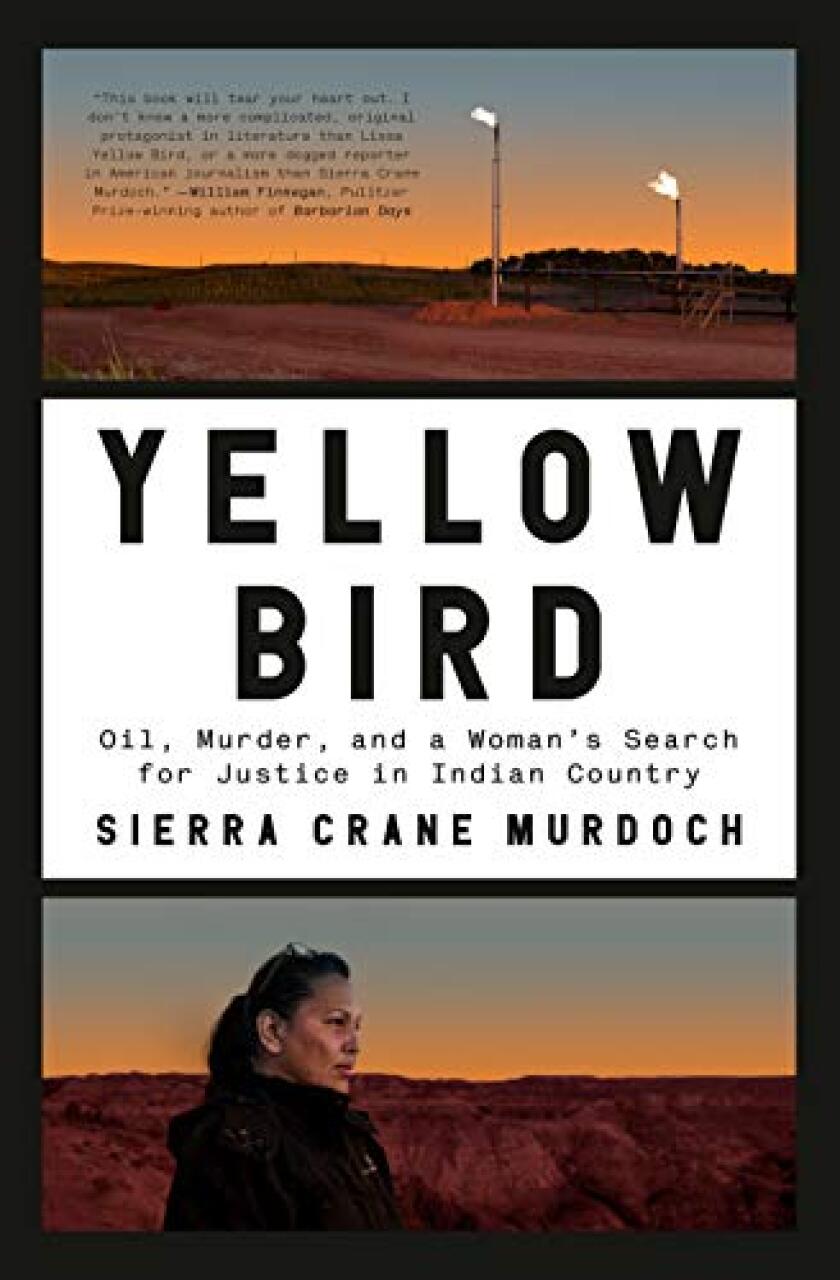 Title: "Yellow Bird: Oil, Murder, and a Woman's Search for Justice in Indian Country"
Author: Sierra Crane Murdoch
Publisher: Random House
Pages: 384