Grand Forks library to conclude summer reading program with 'grand finale' celebration
Lots of activities planned for 2 p.m. to 4 p.m. Thursday, Aug. 5, on the library's front lawn; everyone is welcome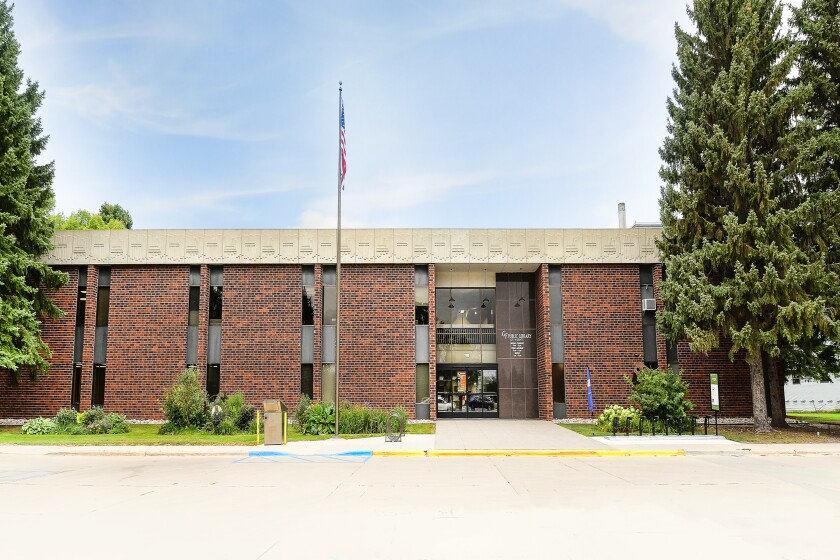 The Grand Forks library is hosting a celebration to mark the finale of its summer reading program with a host of activities Thursday, Aug. 5.
The free event, which runs from 2 p.m. to 4 p.m. on the library's front lawn, is open to everyone, even if they did not participate in the 2021 Summer Reading Program, said Angie Laxdal, the library's marketing director.
It will feature activity stations, arts and crafts, yard games and more.
The 2021 Summer Reading Grand Finale will also feature free Brain Freeze ice cream treats for the first 650 attendees.
Special guests include Altru Ambulance, Safe Kids Grand Forks, the Dakota Science Center, Grand Forks police and fire departments, the North Dakota Museum of Art, Turtle River State Park, the Research Institute for Autonomous Systems at UND and the Grand Forks County Soil Conservation District.
They will give demonstrations and host stations to engage guests in different activities or provide information.
"You can fly a drone with the Research Institute for Autonomous Systems," Laxdal said. And "there will be a 'soil tunnel' people can walk through to learn about the soil."
The North Dakota Museum of Art staff will lead a clay craft project. Dakota Science Center staff will set up next to the library's garden.
Also on hand will be "a police car, ambulance and fire truck for kids to check out," Laxdal said.
About 1,130 people -- including kids, teens and adults -- registered for the reading program, racking up 817,532 minutes of reading this summer, Laxdal said.
They earned 9,753 "badges" for completing different activities, she said. They were offered "to encourage patrons to take advantage of the library's resources and encourage literacy in creative ways.
"They ranged from attending a library program, to doing a Take and Make activity, to hands-on activities like listening to an audiobook or writing your own tale."