Grand Forks County emergency manager 'cautiously optimistic' about flood outlook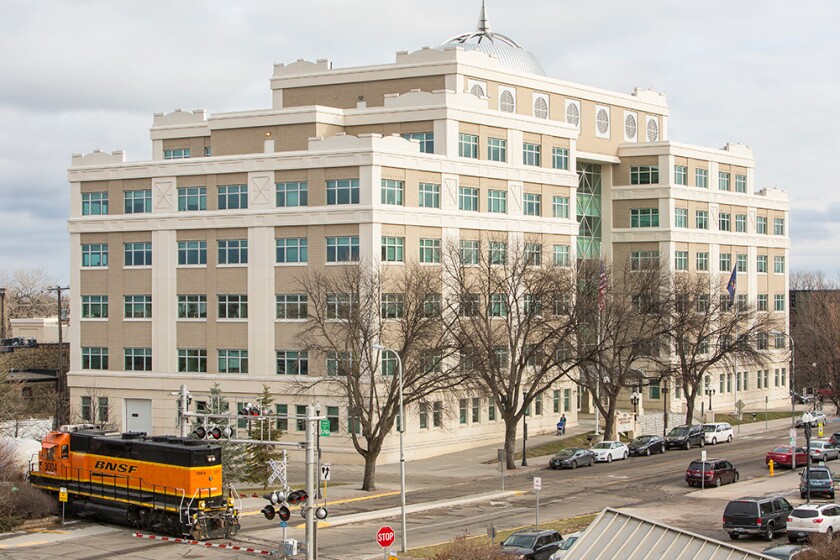 Kari Goelz, Grand Forks County's emergency manager, reported she is "cautiously optimistic" about the spring flood outlook when she updated the County Commission at its regular meeting on Tuesday, March 3.
There has not been much snow recently, Goelz said, noting that sandbags have been delivered to various locations in the county and are ready for use. She said the flood outlook has not changed significantly since the National Weather Service released its previous flood report on Feb. 27. Also, she said, the weather has been cooperating and no major storms are on the horizon.
"We also have a couple weeks of really nice, perfect melt kind of weather," Goelz told the commissioners. "I don't want to get your hopes up, but we're optimistic."
The commission also received an update about COVID-19, the illness caused by the coronavirus that emerged in China late last year. Marcus Lee, an emergency preparedness coordinator with Grand Forks Public Health, told the the commission there are around 60 cases of the illness in the United States.
There are no confirmed cases in North Dakota, Lee said, though he noted two people are being monitored for the illness, as they had returned to the state from affected areas of the world. That number is down from 15 people who previously had been monitored but were cleared. People being monitored for the illness are required to keep the Department of Health informed of any symptoms they may be experiencing and report their temperature twice a day, as well as stay at home.
Lee finally told the commission of the importance of getting a flu shot, as the preventive measure could potentially free up bed space in hospitals for people who might contract COVID-19.
In other news, the commission voted to increase the rate of overtime for sheriff's deputies from $35 per hour to $40. The request was made by Grand Forks County Sheriff Andrew Schneider, who told the commission the overtime rate had not been adjusted in nine years, making overtime less appealing. Deputies sometimes work for other municipalities in the county during large events, such as festivals. Schneider told the commission the contracting entity must pay for the overtime.