Three from Grand Forks among this year's Prairie Business Leaders & Legacies winners
Magazine bestows the annual honor on some of the top business executives from Minnesota, South Dakota and North Dakota.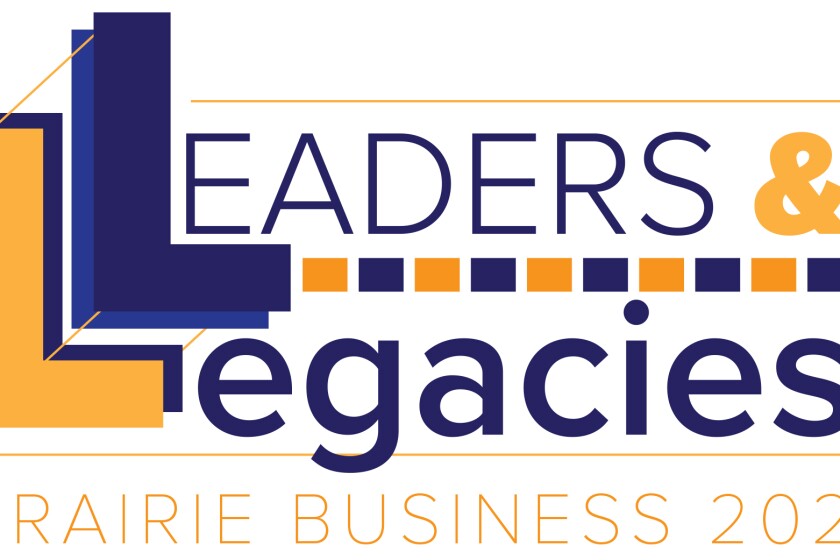 Once again, several Grand Forks executives are listed among a regional business magazine's Leaders & Legacies award recipients.
Prairie Business created the award in 2019 to recognize executives in their field for achievements either recently or over a lifetime of work. Business leaders are nominated by their colleagues for their career and leadership accomplishments. Prairie Business also nominated some of the executives.
In total nine executives were chosen for this year's award. Among them are three from Grand Forks: Charlie Vein, who recently retired from AE2S; Dave Molmen, interim CEO of Altru Health System; and Kathy Meagher, former president and CEO of Special Olympics of North Dakota.
Prairie Business is a Grand Forks-based magazine that is distributed throughout North Dakota, South Dakota and Minnesota.
"This is our third class for Leaders & Legacies and each year, it's consistently being filled with leaders with incredible resumes and even more incredible stories," said Korrie Wenzel, publisher of Prairie Business. "It's pretty amazing for us to learn more about these people, and it's an honor for us to be able to tell others about them."
Vein, who retired earlier this year, co-founded AE2S in October 1991. Over his 45-year career, Vein mastered the art of forging meaningful relationships. Whether with clients or staff, state and federal agencies, legislators or local politicians, he made personal connections that benefited drinking water projects across the region.
Vein lists Ransom Sargent Water Users, Langdon Rural Water District, Grand Forks Traill Water District and the Tri-County Water Treatment Plant as the career highlights of his rural water projects in North Dakota.
Molmen, who had previously retired as Altru Health System's CEO, was asked to return as interim CEO to help navigate the challenges of the COVID-19 pandemic. He accepted, noting it was one way for him to show gratitude to the community that's given him his career.
Molmen's tenure at Altru spans more than four decades and many roles. He played a significant role in the creation of the health system, shaping a decade-long series of integrations culminating in the merger of the regional hospital and clinic systems. He oversaw an era of rapid transformation and helped cement a groundbreaking affiliation between Altru and Mayo Clinic, the first of its kind in Mayo's history.
Meagher's journey with the Special Olympics began in 1980 as a student intern while attending NDSU, but by 2018, she was recognized by the North American Special Olympics Professionals as being the world's longest serving Special Olympics CEO.
When she started in her professional role with Special Olympics North Dakota in 1981, there were fewer than 500 athletes throughout the state participating in four sport programs. Her work has resulted in the successful management of a nonprofit that today has an annual average of 1,500 athletes who participate in 15 different sports, and offers several Healthy Athlete and unified sports programs that collectively in the last eight years has conducted 560 sports competitions.
Also selected as Prairie Business Leaders & Legacies winners for 2021 are Bill Hinks, founder and chairman of the board of Furniture Mart USA, Sioux Falls, S.D.; Craig Larson, CEO of Starion Bank, Bismarck, N.D.; Eric Hardmeyer, president of Bank of North Dakota, Bismarck, N.D.; Kevin Donnay, president of Widseth, Baxter, Minn.; Pete Fullerton, CEO of Cornerstone Bank, Fargo, N.D.; and Richard Vetter, chief medical officer of Essentia Health, Fargo, N.D.
Last year's 10 award recipients also included three Grand Forks business leaders: Tom Erickson, director of the State Energy Research Center and director of Intellectual Property and Technology Commercialization at the Energy and Environmental Research Center at UND; Kristi Magnuson Nelson, president and CEO of Hugo's Family Marketplace; and Randy L. Newman, CEO, president and chairman of the board of Alerus Financial N.A. and Alerus Financial Corp.
1
/
3:
Kathy Meagher, of Grand Forks. (Submitted photo)
2
/
3:
Dave Molmen, of Grand Forks. (Submitted photo)
3
/
3:
Charlie Vein, of Grand Forks. (Submitted photo)