Northwood's Cool Stuff Drive Inn sold to new owners
The restaurant's new owners plan to open it as Klub 701, a supper club with a farm-to-table concept, in May.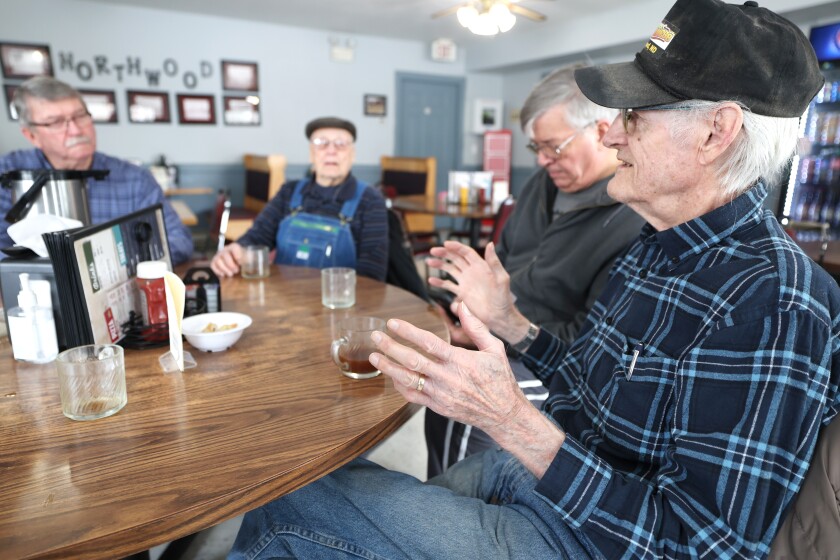 NORTHWOOD, N.D. — The Cool Stuff Drive Inn, a historic cafe in Northwood, North Dakota, will reopen under new owners, with a new name and concept, in May.
Earlier this year, owner Mary Hannestad and her daughter Melanie Todd, who worked as the full-time cook and bookkeeper, put the Cool Stuff Drive Inn up for auction after a winter of difficult driving conditions. After seeing the restaurant up for auction in March, Scott Klevberg, an area farmer who grew up in Northwood, and some of his friends decided to buy the restaurant as a joint venture.
The restaurant's new owners plan to open it as Klub 701, a supper club.
"Ultimately, we just want to keep it open for the people of Northwood because there's really nothing to speak of as far as restaurants anymore," Klevberg said. "We need our gathering place out here."
Now about a week away from her scheduled wedding in June and out $2,000, Andrea Peltier says Bigfoot BBQ's closure and a lack of communication from its owner forced her to cancel her plans.
Klevberg says the switch to the new concept will happen in phases, with morning and dinner hours staying the same initially, building up to more nighttime service. Jess Close, who will serve as the restaurant's general manager, said eventually, they hope to serve food all day, breakfast through supper using local, farm-fresh ingredients.
"We're excited to get it opened and bring people from far and wide," Close said. "I believe the cooking, the food, is going to be a new level of something that Northwood has never seen, and I'm excited for our community first and foremost, but our area to be able to have this right in our own town."
The restaurant's last day operating as the Cool Stuff Drive Inn was Wednesday, April 19 and is now closed for renovations. Close said the new owners hope to open Klub 701 on May 1.
Todd is happy the restaurant found a new owner, but says the sale is bittersweet.
"Things are going to change and those things are hard," she said.
The building on Main Street in Northwood has housed a business since 1933. It started as a gas station, but became a drive-in restaurant in 1949. Over time, the restaurant changed hands multiple times, and in 1994, a dining room was added, opening it for dine-in service.
In 1998, it was bought by the Hannestad family. Mary Hannestad and her husband Eugene changed the name to the Cool Stuff Drive Inn, which it has remained for the last 25 years.
Todd stepped in as the main cook after Eugene died in 2020. While Mary and Todd talked about selling the restaurant immediately after Eugene's death, they ran it for around three more years before deciding to sell it.
Growing up in Northwood, Klevberg saw some of the changes the restaurant went through over the years.
"Everybody along the way has changed a little something, and now we're going to make our own change and keep it open," Klevberg said.
Klevberg raises cattle and grows potatoes on his farm, and is exploring the feasibility of serving his own beef and potatoes at Klub 701.
In a community the size of Northwood, staffing can be a challenge, Close said, but the restaurant already has two cooks lined up and is interviewing for servers.
"We want somebody who is engaged and wants to be there – this is going to be a fun atmosphere, so I want to make sure we have the right people in place to obtain that goal," she said.
The Cool Stuff Drive Inn celebrated its 25th anniversary of opening on Monday, April 17.