Growth Fund approves more change orders for Tech Accelerator
JLG Architects has been working with Diversified, CL Linfoot and Northern Valley Electrical to develop the proposals for the change order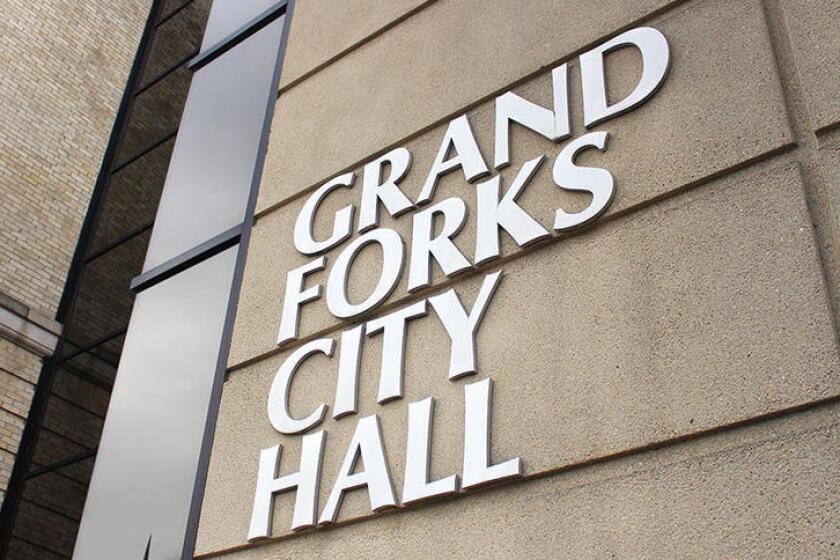 GRAND FORKS — The Grand Forks Growth Fund approved another change order Monday, April 25, for the Tech Accelerator at the Grand Forks Herald building.
JLG Architects has been working with Diversified, CL Linfoot and Northern Valley Electrical to develop the proposals for the change order, which includes finishing upgrades for the second floor restrooms, replacing standard doors with garage doors to conjoin the "community room" space with two adjacent multi-purpose and classroom spaces and adding additional upgraded acoustical panels in the "community room."
A proposal for three new HVAC units was not provided yet, but Community Development Director Meridith Richards said the units are considered a high priority, and a proposal to include them in the change order will be made as soon as possible.
Lacey Fetsch, CEO of the University Federal Credit Union, will serve her first term on the Small Credit Union Committee
Construction contracts on the project totaled more than $1.4 million, which was $535,000 under the original budget. EDA grant funds cannot be used to expand projects, but they can be used to provide enhancements or bring back previously removed items.
"After cost savings on construction, we can't then use EDA dollars to fill the gap on furnishings, for instance," Richards said during the meeting. "So it doesn't really lend itself to a nice, tight analysis."
In other news:

The Growth Fund approved FlexPACE loans of $56,599 and $8,766 for ND Coffee Roastery; a start-up coffee roaster business created by Bully Brew owner Sandi Luck. The loans' purposes are to buy down the interest rate on loans from Gate City Bank to purchase real estate and equipment to expand its production facility. It also approved ND Coffee Roastery's request for gap financing loans of $65,000 and $19,734 for purchasing real estate and equipment for the same expansion project. Brandon Baumbach, director of business development at the Grand Forks Region EDC, said the catalyst for requesting FlexPACE loans was increased demand for ND Coffee Roastery's products to the point the company needs more equipment and square footage to allow for increased production. A public hearing on the item will be held at the JDA meeting May 2.