Home Rule Charter Commission approves final version; next up, County Commission consideration
In a meeting, charter commission members agreed to finalize the home rule charter and send it to the county commission in its Aug. 16 meeting after making one prominent change to it.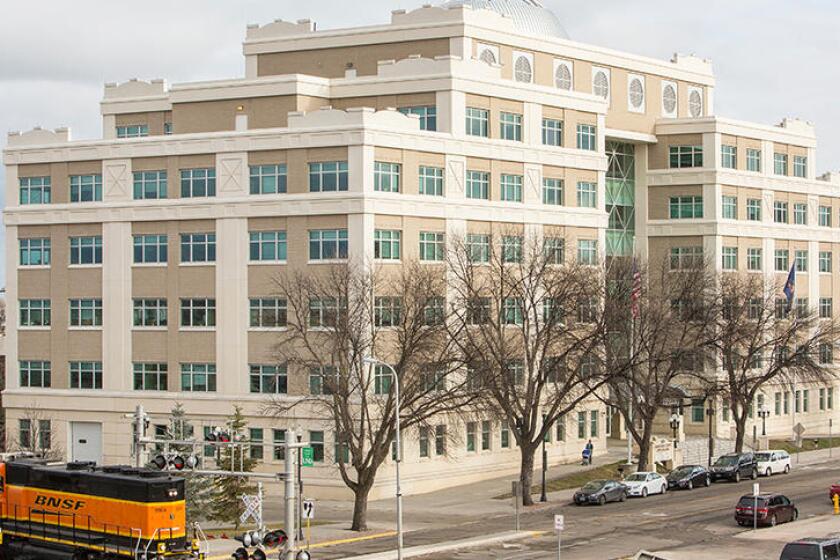 GRAND FORKS — The Grand Forks County Home Rule Charter Commission on Thursday agreed on a final version of the charter to be presented to the Grand Forks County Commission.
In a meeting, charter commission members agreed to move the plan to the County Commission, which will see it on Aug. 16. However, the decision came after making a prominent change.
A home rule charter would allow the county to suggest new taxes, such as a proposed half-cent sales tax. No new taxes could be approved, however, without a countywide vote.
As needs mount in Grand Forks County — including proposed upgrades to roads, the council jail and the youth detention center — the County Commission will raise property taxes to pay for them. To ease that financial strain, commissioners want to spread the burden onto others besides county property owners, including those who do not live in the county and only pass through to shop and spend money.
But the commission can't create that sales tax without first adopting a home rule charter, which a number of other counties in the state already have done.
Thursday's meeting included a notable change to the plan — the sales tax provision was taken out of the charter and placed in an addendum. Haley Wamstad, Grand Forks County state's attorney, said this is because there seemed to be interest from the commission in having two separate ballot questions when it comes to a vote in November. One question would be to approve home rule for the county, and the second would be to add a sales tax provision.
"I think we talked as a group that it probably should be two separate issues on the ballot," said Tom Falck, a member of the charter commission as well as the Grand Forks County Commission. "We've also talked in the County Commission about it, and I indicated that our group thought it could be two separate issues. When we got the polling numbers back from the company, the representative that did the work for us seemed to indicate that two issues might be the better way to go."
Now, if the home rule charter passes and the sales-tax proposal fails, the county could come back at a later time with another tax proposal. Without home rule charter, that would be impossible to do.
Thursday, County Administrator Tom Ford said a recent countywide survey shows support for the charter, but also that support for a sales tax has dropped. Approximately 49% of those surveyed said they "agree" with the statement that they believe Grand Forks County should move forward with the home rule charter, and 16.12% said they "strongly agree." When asked if they would support a home rule charter ballot question if it included a sales-tax provision, the "agree" portion dropped to 38.07% and the "strongly agree" portion dropped to 11.93%
There are two more townhall meetings scheduled: one at 6:30 p.m. Aug. 18 in the Community Center in Emerado, and one at 7:30 p.m. Aug. 23 at the Community Center in Northwood.