Grand Forks 'running to stand still' in jobs market and labor force, economist says
Civilian labor force in city stays flat over past two decades. Meanwhile, Fargo and Bismarck have seen steady growth.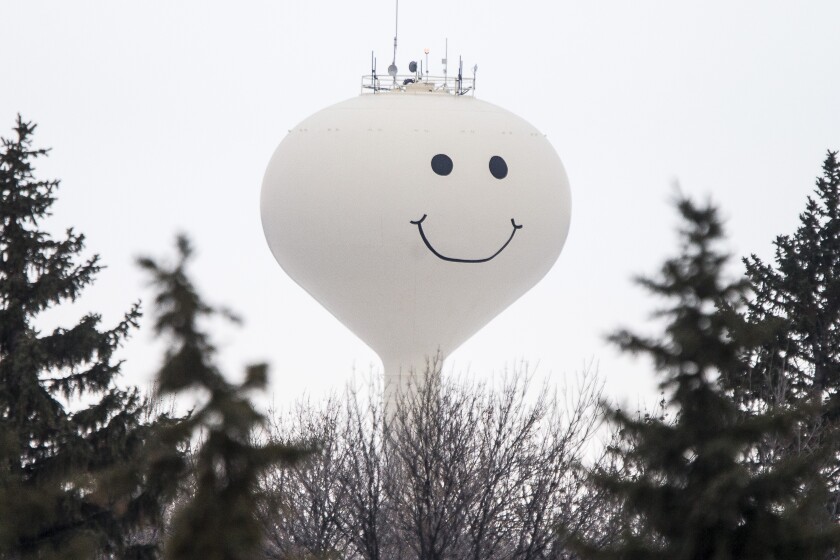 In the race to draw talent to North Dakota, how well, exactly, is Grand Forks doing?
The answer depends on who you ask, but it's a perennially important question for the region. In North Dakota, businesses have been competing in a tight labor market for years, and that market hasn't relaxed much in recent times. According to federal data, North Dakota had a 2.5% unemployment rate in October, and that figure hasn't been higher than 3.5% since 2010.
David Flynn, an economist at UND, said Grand Forks is increasingly forced to compete with Fargo for workers. Although the cities are just an hour apart and people may commute from one city to another, Flynn said local travel culture isn't like Chicago, where new residents might settle in a suburb and travel downtown for a big night out. More often, Red River Valley residents choosing where to live are making a more binding choice between Fargo or Grand Forks or other nearby places to live.
Typically, that hasn't been a problem, Flynn said. But now, in a tighter labor market, Grand Forks has to compete more, and it's falling behind.
The most recent federal data tracking Grand Forks' civilian labor force shows it relatively flat over the past two decades. The figures put the Grand Forks area's civilian labor force at 54,701 as of October — but that's very close to the autumn of 2012, early 2005 and the years preceding the 1997 flood.
Meanwhile, peer cities like Fargo and Bismarck have seen mostly steady growth since then. In Fargo, the civilian labor force is as large as it's ever been, by one measure, at 137,811 as of October. That's up from 120,500 a decade prior.
The data raises questions about what Grand Forks can do as a community, to boost jobs, a conversation that Flynn said includes everything from a more concrete idea of the city's economic goals to local quality of life.
"We're running to stand still, is the way I would say it," Flynn said.
Flynn also points out concerns about a wage gap, sharing the story of a former student who doubled his salary in the financial sector after moving from Grand Forks to Bismarck.
"If you don't think you're competing with Fargo, that's a problem in itself. Because you are. … There are competitions going on, and you're already behind in terms of population size and labor force," Flynn said. "The question you have to ask yourself is a strategic one: Where can I compete with Fargo or Minneapolis? Where do I have to say, 'I have to let that one go?'"
Keith Lund is president and CEO of the Grand Forks Economic Development Corporation, which focuses on important local financial matters like workforce development. He pointed out that Grand Forks, by some measures, appears poised for success in years ahead. The 25- to 29-year-old age cohort grew by 8.5% between 2010 and 2017, he said, while the 30- to 34-year-old set grew by nearly 22% and the 35- to 39-year-old bracket grew nearly as much. That's no "silver bullet," he said, but an indication that the region is capturing and retaining more young people — an encouraging trend for the future of local labor.
Lund also pointed out numerous new projects either underway or in a planning phase in downtown Grand Forks, which are encouraging potential catalysts that stand to make the community more appealing to local workers. A slew of them are springing up, from a new mixed-use building on South Fourth Street to the new development that will bring a downtown Hugo's grocery store to plans for a new downtown convention center and more.
And, Lund said, Fargo started building its downtown area years ahead of Grand Forks.
"I think Grand Forks is really, at this point, sort of stepping into that mindset," Lund said.
Joe Raso leads Fargo-Moorhead's economic development group. He said downtown development has played a big role in the area's success, but also points to ongoing work to retain students and work with groups like the Valley Prosperity Partnership — a Red River Valley-wide economic group — to boost the region's success.
"Those are a couple things that immediately come to mind, where we have work to do," Raso said. "It's not going to be start-and-stop, it's going to be start-and-continue."