Grand Forks County health officer may consider mask extension; commission hears of COVID outbreak at jail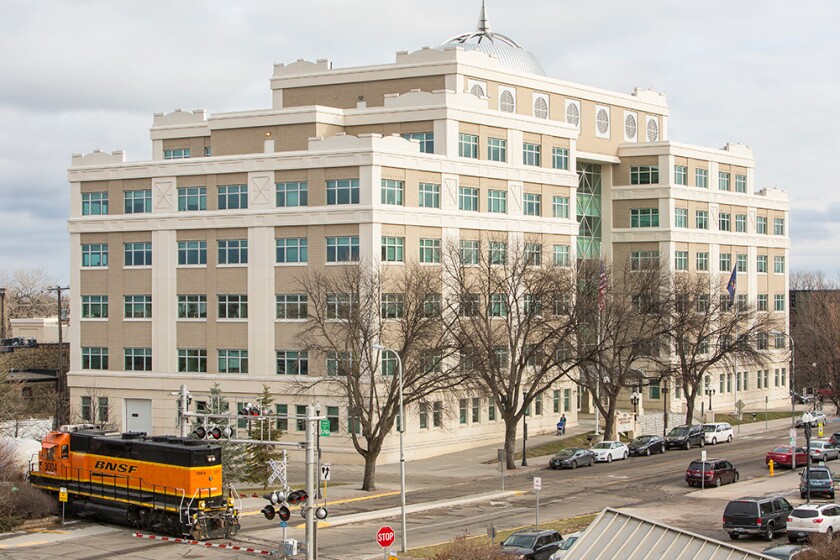 Grand Forks County Health Officer Joel Walz is considering reinstating a countywide mask mandate if a statewide mandate – issued late last week – is not extended after it is set to expire on Dec. 14.
The possibility was raised Tuesday, Nov. 17, by Grand Forks Public Health Officer Debbie Swanson, who discussed it during the regular meeting of the Grand Forks County Commission.
Walz last week ordered a countywide mask mandate, which included possible penalties for those who break it. However, when a statewide mandate was issued soon after the Grand Forks County mandate, Walz rescinded his order to avoid duplicative and redundant orders. Swanson informed the commission that Walz is considering the extension.
Swanson also said her department has hired a school nurse who will split her time between the Emerado and Larimore school districts. The commission had previously made funding available for two school nurse positions, and the health department is continuing to recruit for the other position, which will cover the Midway and Manvel districts.
Swanson's discussion with the commission took up a small portion of the weekly commission meeting, which mostly was dominated by news that a Nov. 15 mass testing event at the Grand Forks County Correctional Center revealed that 85 inmates and correctional officers have tested positive for coronavirus.
Although the commission was presumably hearing that news for the first time officially at Tuesday's meeting, the Herald had reported on the outbreak earlier that day.
According to Bret Burkholder, administrator of the facility, an Oct. 20 mass testing event found five staff members and five inmates to be positive for the virus. Since then, and despite mitigation protocols where newly admitted inmates are isolated from the general population, the virus has spread to 16 of the 20 housing units there. With the rising number of coronavirus cases in the state, Burkholder said there was "absolutely no way" to prevent the virus from entering the jail.
"As you would triage, we're going down the triage list and going to the next step which is going to be to cohort-house positive inmates together, as they cannot infect each other again," Burkholder said.
Burkholder said he is concerned about the number of staff members at the correctional center, and that many of them are under "undue stress" because of the situation. Some members of the same teams have tested positive and have had to quarantine, and new mitigation policies make tasks take considerably longer.
Burkholder said he is trying to increase the number of correctional officers, but it's a slow process and the jail is not receiving a lot of applicants.
Most of those who have tested positive are either asymptomatic or are showing mild to moderate symptoms. At present, there are 198 people incarcerated at the jail.
The commission took no action, as Burkholder's presentation was for informational purposes.
In other commission news from Tuesday:
– The commission approved spending $150 per month to rent a climate-controlled storage unit in which to house stores of personal protective equipment, as well as other supplies. Those supplies were being stored at a city-owned building near the point bridge, but according to Emergency Manager Kari Goelz, the building will undergo a remodel, which necessitates a move.
– The commission approved a contract extension for VM Findley Consulting, for $86,000. The county has worked with the firm since 2014 to advocate for continued missions at Grand Forks Air Force Base to the U.S. Air Force. The firm consists of two retired generals who frequently travel to the Pentagon, among other locations in their work. County Director of Administration Tom Ford said the generals have proven their work "time and time again." The new contract will run through Dec. 31, 2021.