Airport passenger numbers up in October
Boardings still fall well shy of 2019.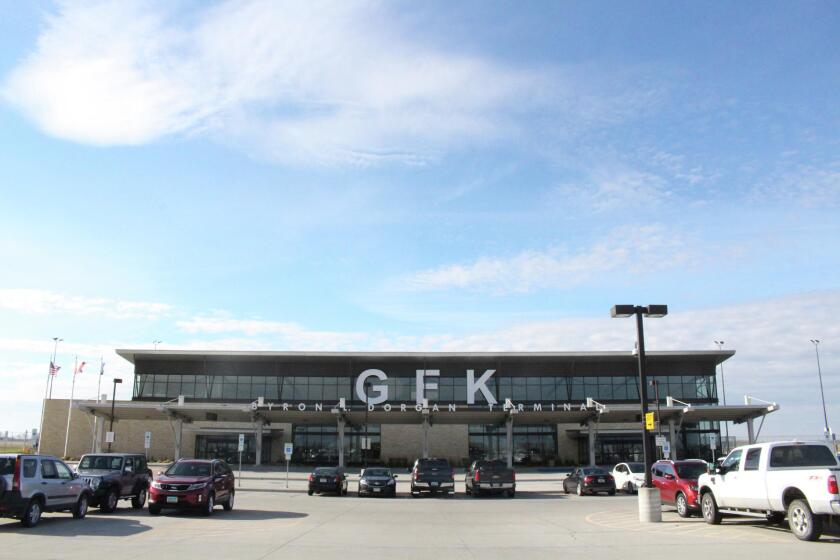 In October, passenger numbers at North Dakota's eight commercial airports increased to the highest point they have been since the pandemic began in March.
A total of 47,547 passengers boarded planes last month, in an increase that an official at the North Dakota Aeronautics Commission said was spurred by low fares and the hopes of a COVID-19 vaccine. October's passenger numbers amount to 47% of people who boarded planes for the same month in 2019.
"The positive trend in passenger numbers over the last few months is an encouraging sign that travelers are beginning to once again look at aviation as a safe and cost-effective mode of transportation," said Kyle Wanner, executive director of the North Dakota Aeronautics Commission, in a press release. "Domestic airline fares in our state are currently averaging around a 10-year low, which has greatly helped to spur passenger demand. Additionally, the recent news of the successful COVID-19 vaccine trials has helped to provide hope that the recovery in air passenger demand will continue into the near future."
At Grand Forks International Airport, 3,897 passengers boarded airplanes in October. That total is down from 9,889 last year.
Fargo saw 19,591 passengers, which is down from 39,968. In Minot, 7,845 passengers boarded, down from 14,589, and in Bismarck, 12,617 passengers took flights compared to 26,756 people last year. Devils Lake saw 317 enplanements, compared to 627 in October 2019.